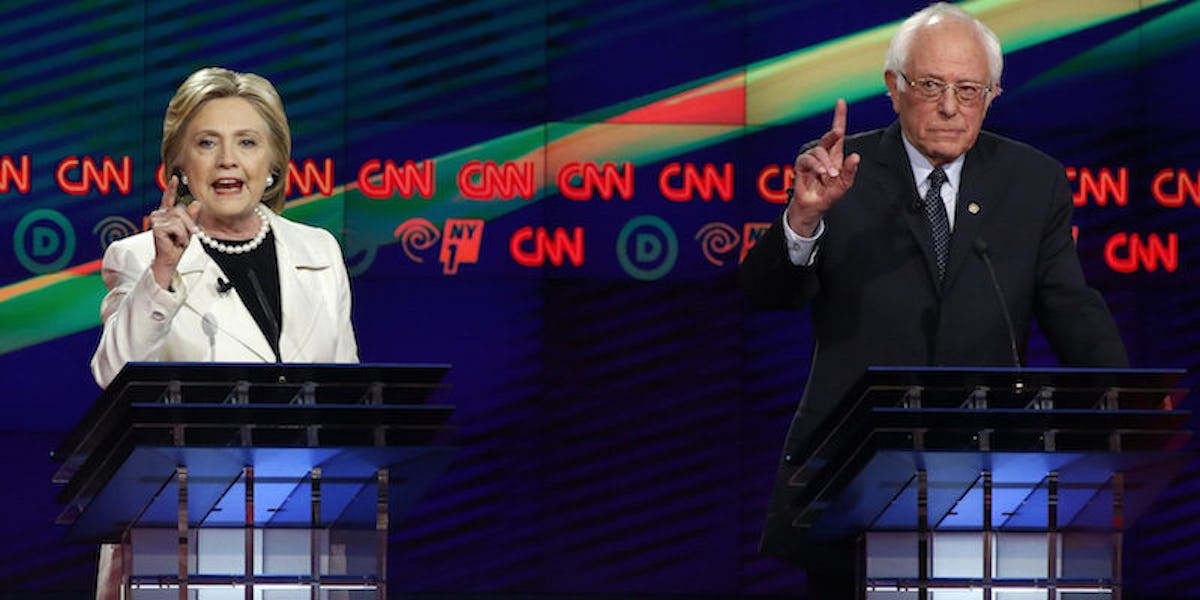 This Bernie And Hillary 'Bad Lip Reading' Will Have You In Tears
REUTERS/Lucas Jackson
The US presidential election is a pretty torturous event. We've already been at it for over a year, and the general election is still months away -- we're basically in political purgatory.
Not to mention, this has been one of the weirdest elections in recent memory, and perhaps in US history. That's not necessarily a good thing, either (we're looking at you and your small hands, Donald Trump).
This election has been a lot like middle school: full of bullies, longer and stranger than it should be and deeply damaging to our psychological well-being.
SOMEONE PLEASE SAVE US.
We could all use a little comic relief at this point. Fortunately, the fine people over at Bad Lip Reading have us covered. They just released a hilarious "Bad Lip Reading" video featuring Bernie Sanders and Hillary Clinton.
There's nothing quite like seeing a dubbed over Bernie Sanders say he and Clinton both like coffee that's "70 parts Bacardi." And if you'd like to see Hillary say the word "cokeheads," we recommend checking this out. There's also a delightful musical number at the end.
But, just a warning, you should probably watch this privately, unless you're OK with falling on the floor laughing while in public.