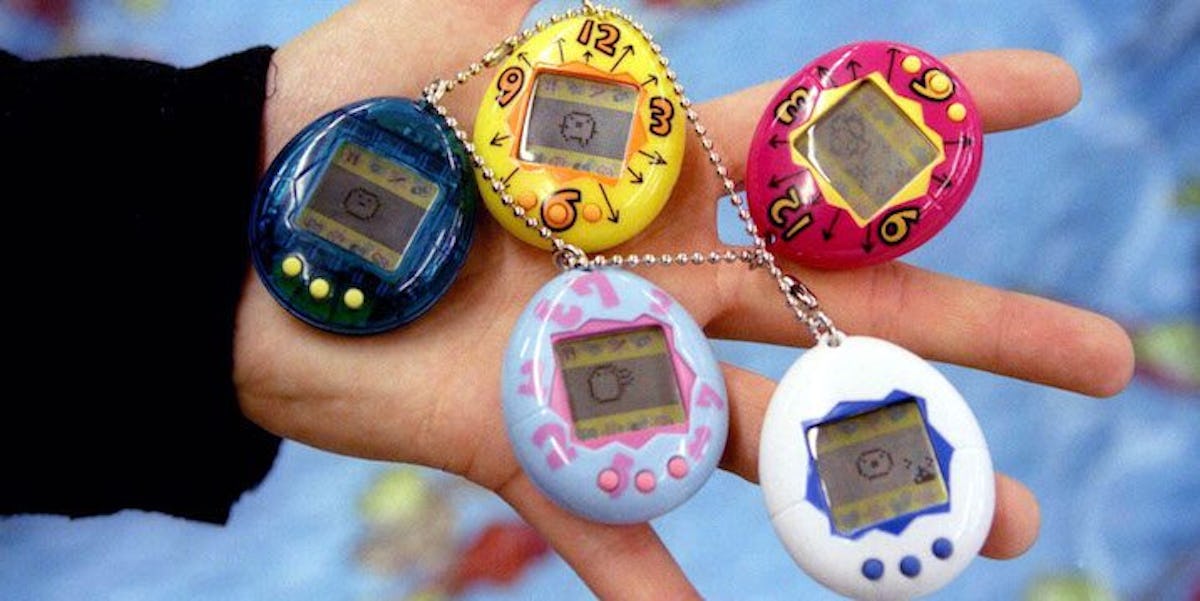 Original Tamagotchi Is Coming Back, So Now There's Really No Reason To Have Kids
REUTERS
When I was a kid, I treated my Tamagotchi pets like they were my children -- and I still fondly look back on the days when caring for egg-shaped electronic animals was the extent of my worries.
Growing up, I had a pretty extensive collection of the little guys that I brought everywhere with me.
I named them, bragged about them and valued them more than my other (living) pets.
I'm not ashamed, though. I'm sure you treated your toys the same exact way.
However, somewhere down the road, we forgot about the little dudes and started neglecting them for more "important" obligations... like work and school.
But guess what?
TAMAGOTCHIS ARE BACK, BABY.
It's true: Our favorite childhood toy is back on the market, and we're so ready to welcome the pets back into our lives.
Before you make any assumptions, rest assured the new Tamagotchis aren't exactly, well... "new."
There's no high-tech touch screens and enhanced features. Instead, the re-released Tamagotchi pets are just like the originals, which makes them even better.
According to Mashable, the only main difference is the size. Apparently, the new Tamagotchis are smaller than the OGs (it's fine though, we can deal).
Bandai, a Japanese toymaker, has re-released the original Tamagotchis in honor of the 20th year anniversary of the pets' original release in 1996.
If that doesn't make you feel old AF, then I'm not sure what will.
Apparently, the company is releasing the Tamagotchi pets in the original 6 colors we've all known and loved as kids (I definitely owned the pink and blue one).
There's one *tiny* detail that might make you a little upset, though.
The OG Tamagotchis are only available in stores in Japan -- but if you aren't currently in Japan, you're not completely out of luck.
Thanks to a convenient website we like to call Amazon Japan, you can purchase your own via the internet for only $17.36.
Good luck with your pets!
Citations: The original Tamagotchi has been re-released, so get ready to relive your childhood (Hello Giggles), Stop what you're doing, the original Tamagotchi is back (Mashable)