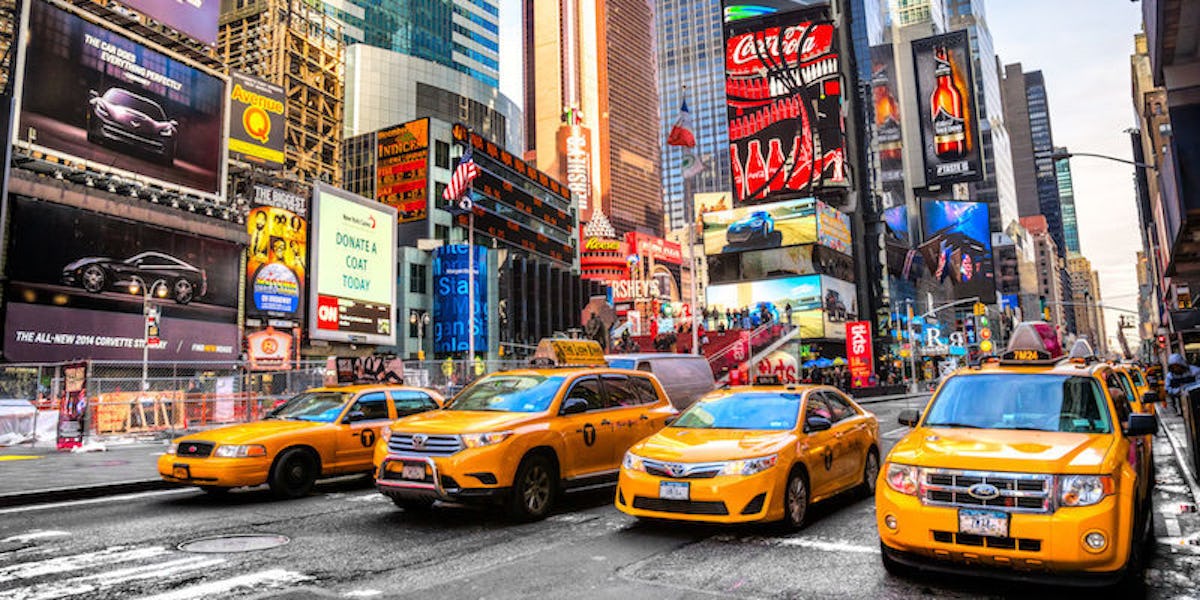 It May Soon Be Illegal For Taxi Drivers To Flirt With Their Passengers
Shutterstock
New York taxi drivers could soon be banned from flirting with passengers.
According to the Independent, New York City's Taxi and Limousine Commission (TLC) proposed what's been dubbed the "clean-up package," which lists several types of sexual harassment by hired car drivers that could lead to such individuals temporarily losing their licenses and paying hefty fines.
These behaviors include touching passengers, ejaculating on passengers, commenting on passengers' appearances and discussing passengers' love lives in addition to their own.
Right now, instances of "threat, harassment or abuse" from hired car drivers, including limo and Uber drivers, are punishable by 30-day license suspensions and fines of 350 to 1,000 dollars.
Should the TLC's proposal pass, any of the aforementioned behaviors would apparently also result in a $1,000 fine, as well as a 30-day license suspension.
Here's how the proposal defines the kind of actions warranting this punishment:
…engaging in any conversation related to sexual acts and sexual contact, or any other matter relating to... gender, physical appearance, expressing a desire to see or touch another person's body or expressing a desire to enter into any type of relationship with another person.
TLC spokesman Allan Fromberg told Gothamist even "innocent flirting" is "absolutely inappropriate" and should not be experienced by any passenger.
The proposal would also ban passengers from touching or engaging in inappropriate behavior with drivers, though it's not clear what sort of penalties they would face.
New York City officials will vote on the clean-up package on April 21.
Passenger complaints about taxi drivers reportedly rose from 17,000 in 2014 to 21,000 last year, and 14 out of 166 reported rapes in New York in 2015 were committed by hired car drivers.
Lawmakers in New York are currently debating whether or not to install panic buttons in taxis and require all hired car drivers to undergo sexual assault prevention training.
Citations: New York taxi drivers to be banned from flirting with or ejaculating on passengers (Independent)