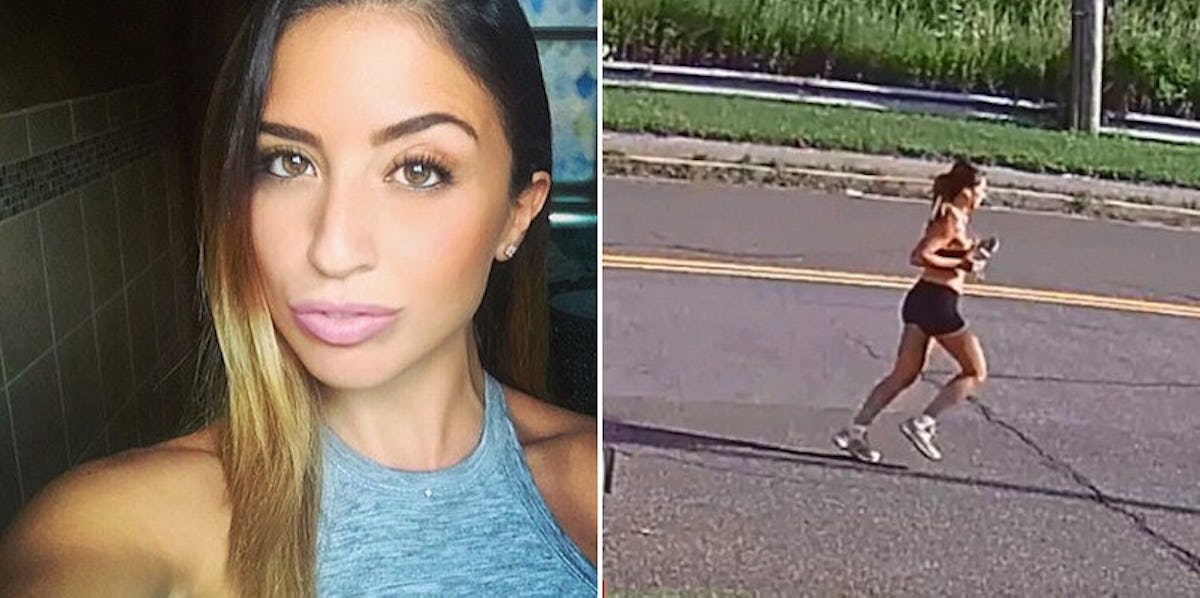 Eerie Video Of Jogger Karina Vetrano Moments Before Murder May Lead To Killer
Instagram/YouTube
Karina Vetrano was brutally raped and murdered while on a jog heading toward Howard Beach in New York City in broad daylight on August 2. The 30-year-old was strangled to death.
A sketch has been released of a man the police wanted to talk to as a possible witness, who was seen leaving the area soon after her death. They have made it clear this man is not a suspect or even a person of interest.
It is as of yet unknown to the public if they have found the possible witness since the sketch's release on August 31.
Another man, a fellow jogger, has been cleared of suspicion since the murder.
Vetrano was reported missing by her father, Phil Vetrano, after she did not return home from her jog.
Now surveillance footage has surfaced, acquired by Crime Watch Daily, showing her running at 5:46 pm. She is believed to have been attacked very soon after the eerie footage below was taken.
The footage shows her mid-jog, on a seemingly peaceful summer day. It has helped pin down the timeline of events, but has not yet led to any arrests.
A GoFundMe page has been set up by Howard Beach residents as a reward, in order to incentivize anyone who might know something about who committed the crime. The goal is $400,000. They have succeeded in, as of now, reaching over $273,000.
Citations: Daily Mail