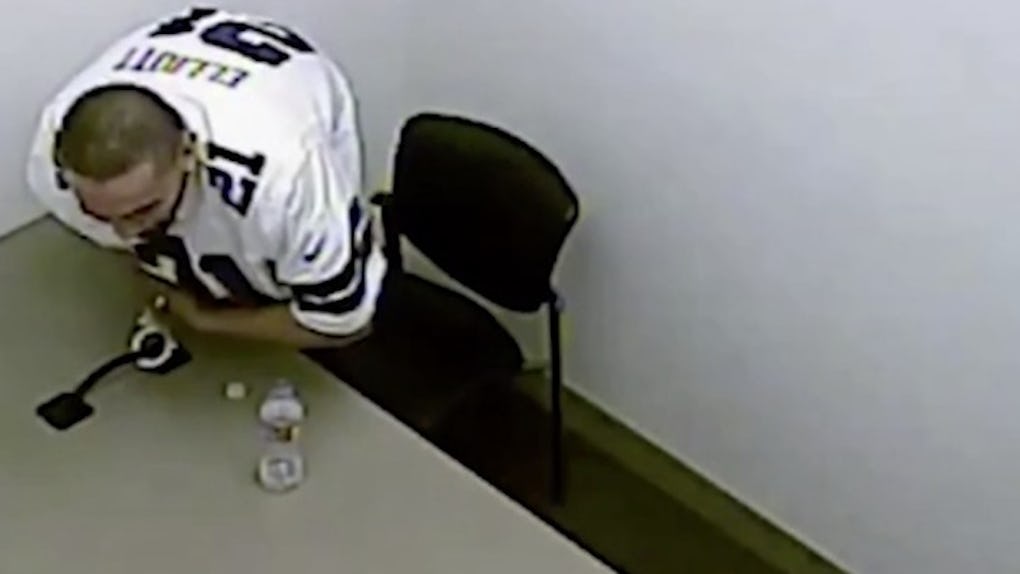 North Las Vegas Police Department
Murder Suspect Breaks Out Of Cuffs, Escapes Through Ceiling In Insane Video
Alonso Perez is the Houdini of the criminal world (with an equally cool name).
The 25-year-old man managed to break out of his handcuffs and climb through a ceiling tile to escape the North Las Vegas Detective Bureau after he was arrested on suspicion of murder.
The incredible magic trick, caught on a surveillance camera from the inside of an interview room, shows Perez playing around with his handcuffs.
He stands up and tries to squeeze out of them when the metal chaining his arm to the table suddenly snaps.
Perez sits back in amazement and waits a few moments before planning his next move.
He turns his attention to the ceiling tiles, which he then takes full advantage of.
And just like that -- BOOM -- gone.
He was still wearing ankle cuffs when he left the building via a door and stole a getaway truck.
It took police nearly 40 minutes to realize he'd escaped, said Las Vegas Police Chief Alexander Perez, who is not related to the suspect.
Perez was re-arrested on Tuesday, five days after his great escape.
He is accused of killing Mohammed Robinson, 31, outside a McDonald's in North Las Vegas on August 27.