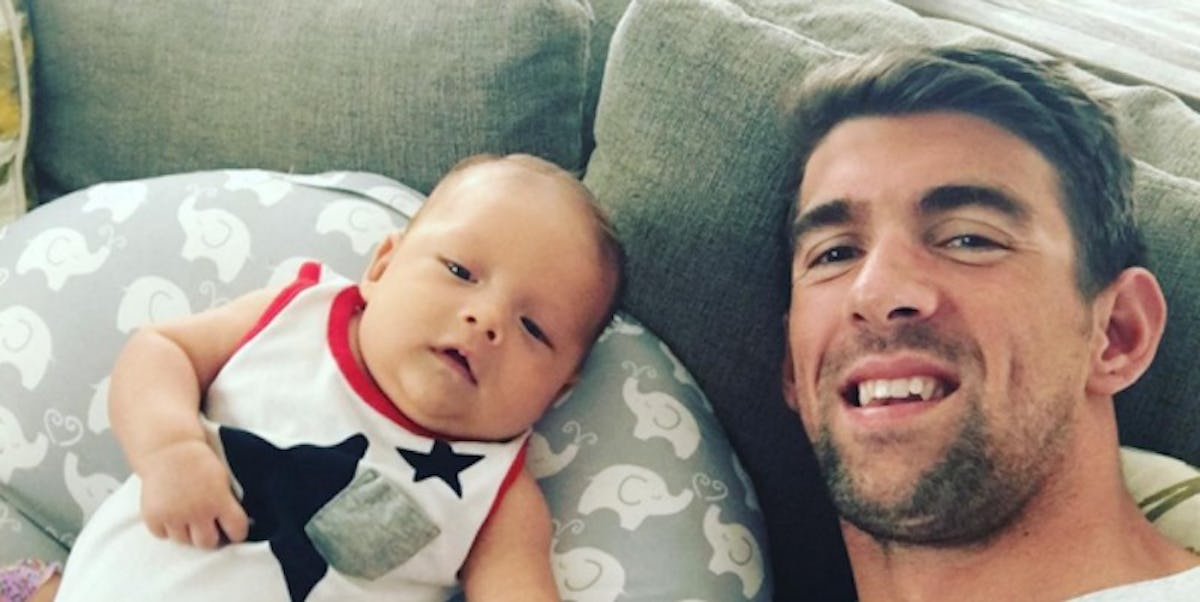 Michael Phelps Says He's Had The Same Key To Success Since He Was 9 Years Old
Instagram
We've cracked open Michael Phelps' head and scooped out all his sweet, juicy knowledge.
The US Olympic swimmer appeared on America's Got Talent and revealed his key to success and how having baby Boomer in the stands completely changed the game.
He said,
It's so hard because it's like, I think at that moment was when all the emotions came out. Because I was finally happy with everything that I did in my career, and I was able to retire how I wanted to. But most importantly, I had our first child in the stands, there watching the race. And he wasn't always awake, but it's a completely different experience being able to look up and see your baby boy up there after a race.
Asked what drives him to succeed, Phelps revealed,
My biggest thing was I started goal-setting at 9 years old, and I literally dreamt for the stars and dreamt for the biggest possible thing I could think of. So I basically said I wanted to change the sport of swimming and I wanted to do something that no body had ever done before.
How's that for motivation?
*Readjusts life goals*