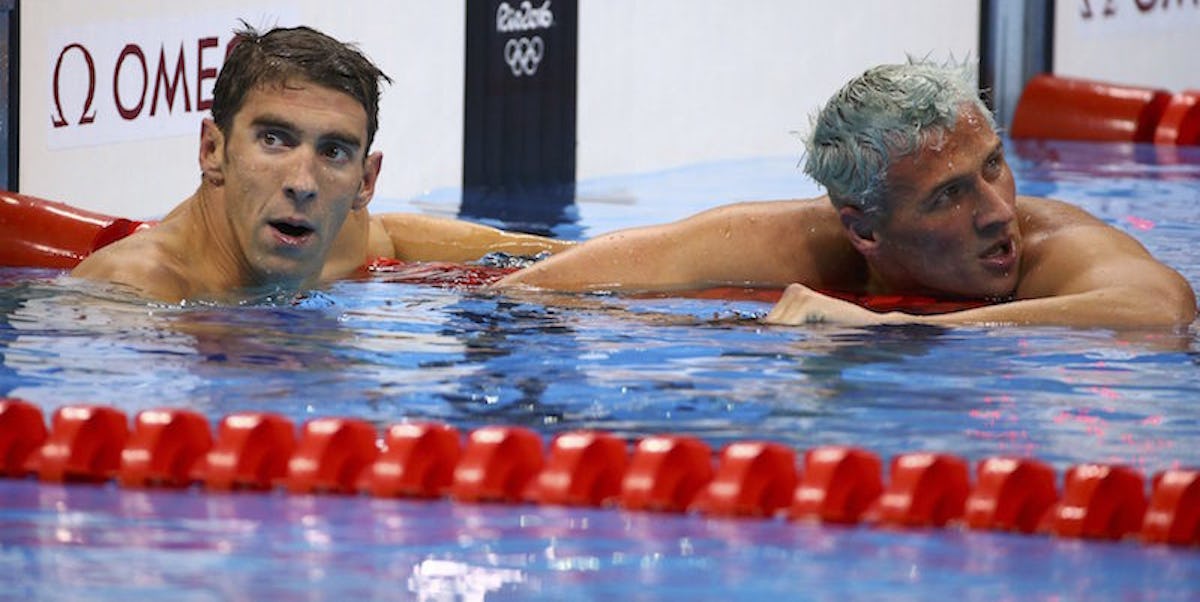 Michael Phelps Had The Most Big Brother Response To Ryan Lochte's Rio Drama
REUTERS
Michael Phelps is no stranger to scandal. The most decorated Olympian of all time has had run-ins with the law in the past and definitely made mistakes in his youth.
So, it's not so surprising he seems to have Ryan Lochte's back in the wake of a robbery controversy that's dominated headlines for the past few day; he's a loyal teammate.
While leaving a Starbucks in Scotsdale, Arizona, paparazzi reportedly asked him if he thought Lochte would recover from the scandal. Phelps said,
We have good people taking care of it, so hopefully.
This comes not long after Lochte issued a public apology for his behavior and portrayal of events during a night out with some of his US Olympic swimming teammates. Lochte initially claimed he was a victim of an armed robbery, but it eventually came to light this wasn't true.
In reality, Lochte and his buddies got drunk, vandalized a gas station bathroom and had a confrontation with security.
Lochte's apology was strange. It said,
It's traumatic to be out late with your friends in a foreign country – with a language barrier – and have a stranger point a gun at you and demand money to let you leave, but regardless of the behavior of anyone else that night, I should have been much more responsible in how I handled myself and for that am sorry to my teammates, my fans, my fellow competitors, my sponsors, and the hosts of this great event.
Jeffrey M. Ostrow, Lochte's attorney, told USA TODAY Sports his 32-year-old client is more victim than villain in this situation.
Citations: E! News