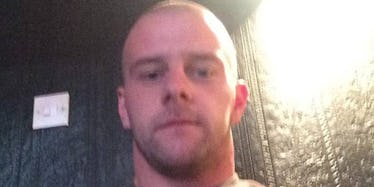 Man Sexually Assaults Woman With Deodorant Can: 'Shh, I'll Do What I Want'
Facebook
A man who sexually assaulted people he met on dating sites has been condemned as a danger to women.
Ryan Schofield has been jailed over a string of violent offenses against eight women that left them traumatized and, in some cases, badly hurt.
In one incident, Schofield held a pillow over a woman's face and told her, "Shh, I'll do what I want," as he penetrated her with a deodorant can.
The 26-year-old from Manchester, England has been jailed for five years and four months after a court was told about his horrendous assaults.
Sentencing him at Minshull Street Crown Court in Manchester, Judge John Potter said,
When you are in a relationship with a woman you exhibit violent and controlling behavior over them. This characteristic of you has been present for many, many years and has been well established in numerous previous relationships. I view you as presenting a danger to others with whom you share a relationship.
The court heard Schofield had fits of "insane jealousy" when he was dating women, leading to violent assaults.
Schofield met one of his eight victims on Plenty Of Fish, and eventually moved into her home.
But he became violent, with prosecutor Joe Boyd giving an account of Schofield attacking the woman after accusing her of cheating on him.
Mr. Boyd said he head-butted her and pushed her into furniture. An ambulance was called, but the woman told paramedics she had fallen.
Despite the assault, the couple continued to date, but a month later he punched her in the ribs while demanding to know if she had been seeing other people, Mr Boyd told the court.
She reported him to the police for assault, but they again reconciled within months, leading to a sexual assault at her mother's house, Mr. Boyd alleged.
He said,
There became a point where he put a pillow over her face and she felt something was inserted inside her. She was trying to push his hand away and he said, "Shh, I'll do what I want." She didn't consent to the foreign body.
Another victim was allegedly beaten up by Schofield when he accused her of seeing someone else.
She was left with four cracked ribs and was traumatized by the experience.
In a statement read out in court, she said she had been taking antidepressants since the attack and is "turning into a recluse."
She added her young son shouting "boo" at her "frightened me to death," as a result of the assault.
Schofield admitted to sexual assault, assault occasioning actual bodily harm, common assault and criminal damage.
Andrew Long, defending him, said Schofield "acknowledged his failings," and believed he could attack women again unless he gets help.
Citations: This man is a danger to all women who has left a string of victims terrified (Metro)