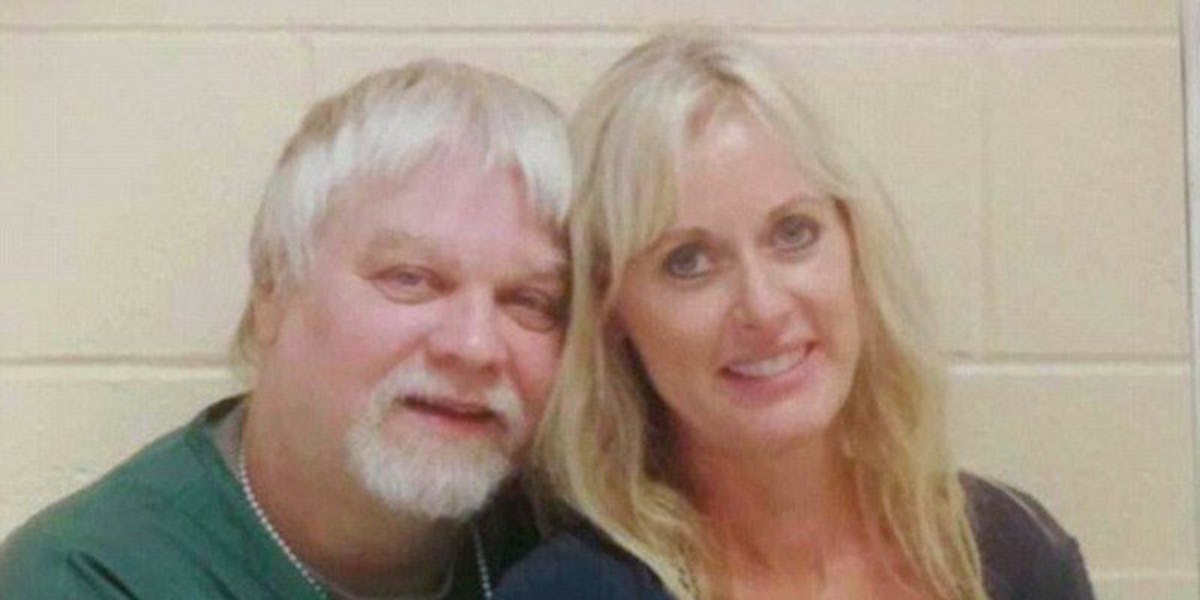 Alleged Killer Steven Avery Got Engaged From Jail, So There's Hope For Us All
Facebook
Steven Avery is getting married.
The 54-year-old has become famous several times -- first, for being exonerated after serving 18 years in prison for a rape he did not commit, second, for being convicted of the murder of Teresa Halback and, third, for an extremely popular Netflix documentary called "Making a Murderer" (which you've probably seen) that chronicled the investigation and trial of said murder.
Avery received life in prison.
After the documentary came out, many viewers suspected foul play from the police and maintained Avery's innocence.
He is set to continue appealing his conviction, but in the mean time, while still in jail, he has become engaged to be married to a legal secretary named Lynn Hartman.
Apparently, the 53-year-old from Las Vegas really liked what Avery was selling.
The two got to know each other first through correspondence and have been "dating" for some time now, communicating primarily over the phone.
The first time they ever saw each other face to face was during a visitation only last week.
Hartman has allegedly suffered brutal online attacks since the news of her engagement became public — with people saying she wanted to leverage his fame and possible wealth (if he is released and sues the state).
Avery's ex-fiancée, Sandra Greenman (seen below), expressed a similar belief.
Greenman said,
She's very pretty, there's no way she'd want Steven Avery usually. All the family are afraid of her, something isn't right, I know she wants fame, and she's looking for money.
But Avery himself attests to their bond.
According to Daily Mail, he said (sounding not at all like a super villain),
She's going to be my future wife, we'll be laughing forever.
The Netflix series that made him famous was filmed over a decade by Moira Demos and Laura Ricciardi, and it is largely due to it that the wheels have begun turning on Avery's chances of getting out of prison.
Prominent defense lawyer Kathleen Zellner has signed up to represent Avery and claims DNA testing will prove he was not responsible for the crime, as the testing did with his rape conviction.
The prevailing conspiracy theory regarding the case was the police framed Avery because he was suing the county for $36 million, as recompense for the 18 years he'd wrongly served.
Hartman posted this statement on the Steven Avery Project Facebook page:
I am very happy to announce that Steven Avery asked me to marry him today, and I accepted. It has been a difficult road getting to this point in our lives but we are very happy.
And she fully believes in his innocence and impending freedom:
Despite all obstacles, and Steven's wrongful conviction and incarceration, we plan to be married shortly after he is released.
Citations: Daily Mail