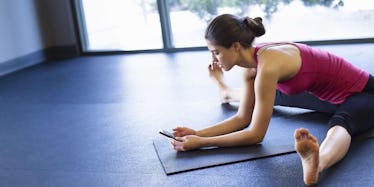 People In This City Live Much Longer Lives, According To A Study
REX/Shutterstock
It's official: People in Rochester, Minnesota, live for so long, they're basically immortal.
A new study by 24/7 Wall Street revealed that this city is the healthiest in the US. (Packs bags.)
It beat San Jose, Sunnyvale and Santa Clara in California – as well as Ames in Iowa – to claim the top spot.
Rochester's lengthy lifespan is due, in part, to the fact that it's one of the Mayo Clinic's main locations. So, there is no shortage of medical staff in the area.
The report explains that "adults in Rochester report an average of only 2.4 physically unhealthy days a month, the fewest of any US city."
It adds that there are "roughly 180 primary care physicians for every 100,000 area residents." That's more doctors per capita than in any other American city.
People in Rochester are also less likely to smoke, more likely to be physically active and less likely to be obese than the average American.
Also, only an average of 5.4 percent of adults in the city are without health insurance. This has something to do with the average household income, which stands at $64,210.
This delightful combination means the average life expectancy is 81.2 years. (The nation-wide average is 78.5.) Rochester's average has also continuously risen over the years.
In order to explain how researchers came to this conclusion, Samuel Stebbins wrote,
In order to determine the healthiest cities in the United States, 24/7 Wall St. examined more than two dozen measures of health factors and health outcomes from the County Health Rankings and Roadmaps program, a collaboration between the Robert Wood Johnson Foundation and the University of Wisconsin Population Health Institute.
He adds that premature death is the most important measure in this study. Rochester's premature death rate is 229.7 per 100,000 residents.
So, there you have it. Let's all move to Rochester.