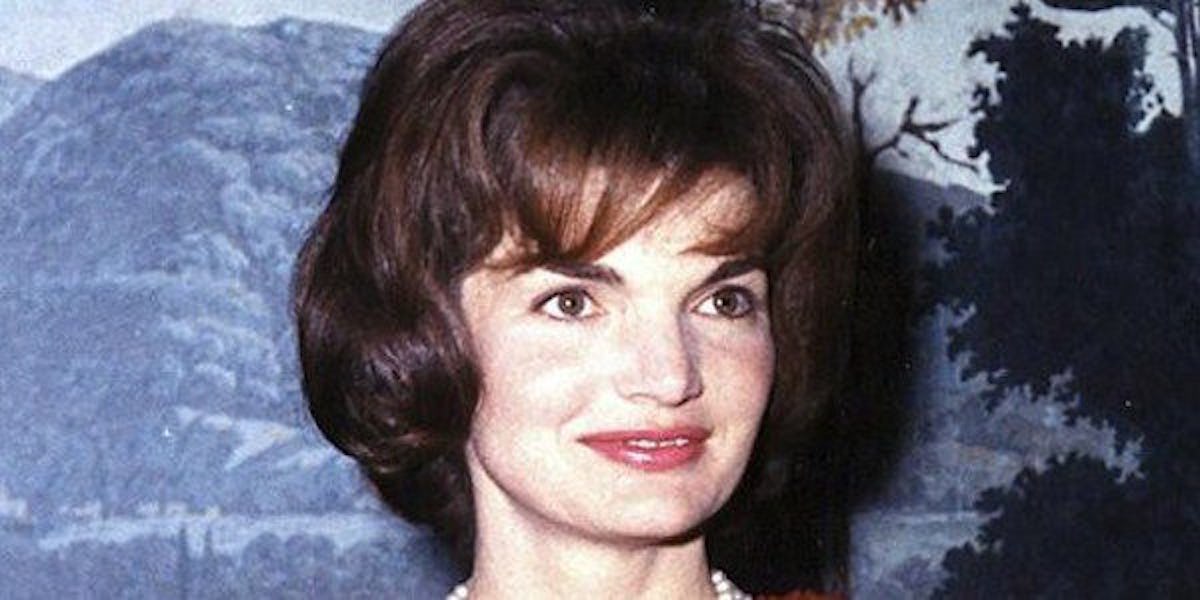 Jackie Kennedy Wrote The Most Incredible Breakup Letter To Her Former BF
Though Jackie Onassis is often best remembered for her keen fashion sense, the former First Lady was a lot of things: A philanthropist. A role model. A Kennedy.
Today, however, her legacy becomes not just one of a cultural icon, but of a true boss, and we love her all the more for it.
Four years ago, luxury auctioneer Christie's acquired a stack of old letters that Jackie had written during her youth from an anonymous "Gentleman." The letters later sold for a whopping $134,000.
Among the handwritten notes was a breakup letter that Jackie had written to her high school boyfriend, a student at Harvard.
The letter is special in that it reveals a side of Jackie many of us never knew existed. Though the full text is not available to the public, it doesn't need to be: Seventeen-year-old Jackie, it turns out, did not mince words.
"I've always thought of being in love as willing to do anything for the other person — starve to buy them bread and not mind living in Siberia with them — and I've always thought that every minute away from them would be hell — so looking at it that [way] I guess I'm not in love with you. I do love you though — and can love you without kissing you every time I see you and I hope you understand that."
Damn.
This confident attitude, perhaps, is part of the reason she became such a beloved American icon. She had a way about her, a self-assuredness and strength that was rare for women to flaunt in her time.
But still, tell us how you really feel, Jackie.
That ex-boyfriend is probably still out there somewhere, licking his wounds that never healed. At least now he has $134,000 to soothe his rejected soul.
Citations: Jacqueline Kennedys Old Love Letters Will School You in the Art of Breaking Up (Cosmopolitan)