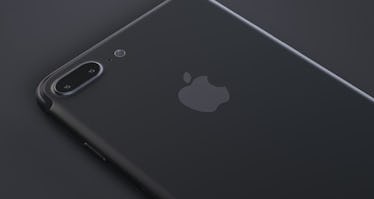 iPhone 7s Are Making A Mysterious 'Hissing' Noise And People Are Freaking Out
REX/Shutterstock
Welcome to #HissGate -- the latest technical issue to rock iPhone 7 users' innocent little worlds.
Owners of Apple's latest phone generation are complaining about their models making a mysterious hissing sound.
Videos have sprung up on YouTube and Twitter showing how reptilian the iPhones are sounding these days.
My unit, too, is producing these hissing sounds, even when it's on standby. #iPhone7 https://t.co/lDnfNdWoh4 — Faryaab Sheikh (@Faryaab) 17 September 2016
Stephen Hackett at 512 Pixels was one of the first people to highlight the problem.
He wrote,
As my iPhone 7 Plus was restoring from iCloud, I thought I noticed some sound. After picking the device up from my desk, it was clear the sounds are coming from back of the phone, possibly from the CPU. It seems to get worse if the iPhone is under load. It's loud enough to be heard even if the iPhone is just sitting on the table. I don't have to put it up to my ear to hear it.
So what's going on here?
The theories flying around include interference with the speaker system, a coil whine or some sort of electromagnetic effect.
Whatever it is, Apple has yet to shed light on it.
There's not an awful lot you can do about it, either. Apple is reportedly replacing iPhone 7 models if you can prove it's emitting the hissing sound.
Until then, let the internet have its fun: