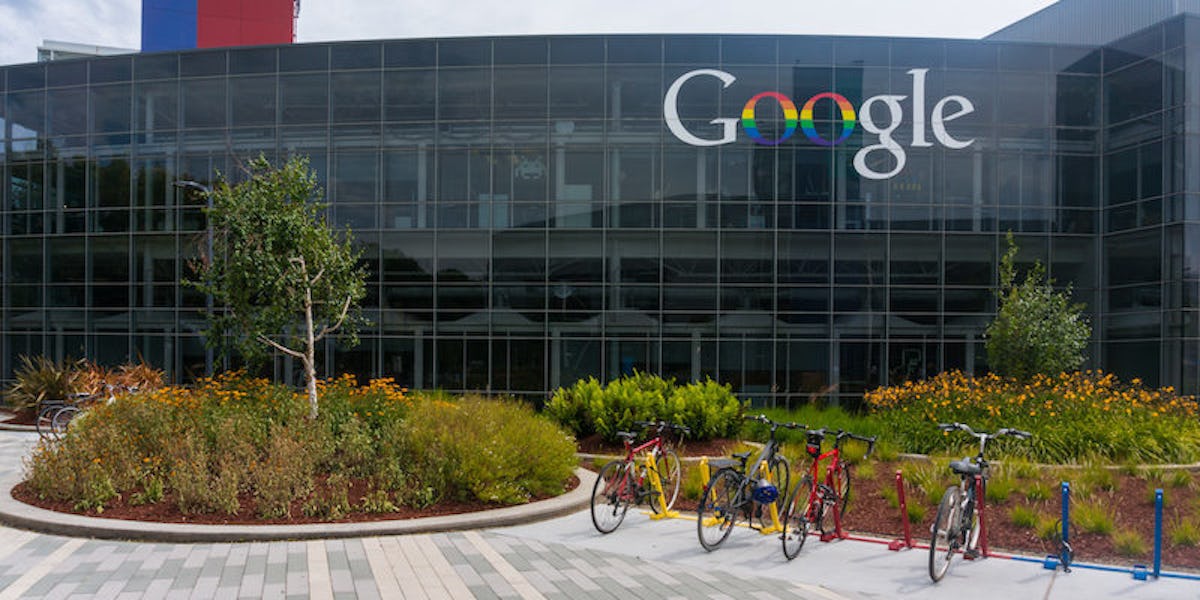 Here Are The 10 Highest-Paying US Companies You Could Work For Right Now
Shutterstock
The country's most rewarding companies are a reflection of today's most complex and sought-after skills.
Glassdoor examined salary reports, as well as other forms of compensation, like commissions and bonuses, to compile a list of the 25 highest-paying companies in the US right now.
The majority of the companies involve technology or strategic business management and are only open to the most exceptionally qualified candidates.
Dr. Andrew Chamberlain, Glassdoor's chief economist, said,
Salaries are sky-high at consulting companies due to 'barriers of entry' in this field, which refers to employers wanting top consultants to have personal contacts, reputations and specialized skills and knowledge.In technology, we continue to see unprecedented salaries as the war for talent is still very active, largely due to the ongoing shortage of highly skilled workers needed.
If there are companies on this list you haven't heard of, it's safe to assume they develop vital software or business strategies for a number of internationally recognizable clients.
I've broken down the top 10 in more depth.
1. AT Kearney
This Chicago-based consulting firm has the third-highest median base salary of $143,620, but no other company tops its median total compensation of $167,534.
Founded in 1926, AT Kearney's website states it has over 60 offices in 40 countries and counts more than two-thirds of the Fortune Global 500 as clients.
2. Strategy&
Strategy& formed in 2014 as a merger of Booz & Company and PwC and now works with a wide variety of clients ranging from regional health systems to the US Navy.
Its median base salary is tied for number one at $147,000, with employees seeing a median total compensation of $160,000.
3. Juniper Networks
Wireless routers, security software and operating systems are just some of the products of this Sunnyvale, California technology firm.
Median total compensation is $157,000, but Juniper's median base salary appears just slightly above the list's average at $135,000.
4. McKinsey & Company
Approximately 11,000 people make up this consulting firm, which offers a median base salary of $135,000 and a median total compensation of $155,000.
McKinsey & Company operates across 22 different industries, helping businesses thrive by way of analytics, technology and marketing strategies.
5. Google
For the past 10 years, Google has been named as one of the best companies in the world to work for, largely due to its incomparable perks and benefits.
The median Google salary comes in at $123,331, but the tech giant's reputation for rewarding creativity and diligence may explain its median total compensation of $153,750.
6. VMware
This is where the really complicated stuff gets done. We're talking "data center virtualization," "cloud infrastructure" and "hypervisor-centric architecture," the likes of which are apparently used in education, healthcare and retail.
The Palo Alto-based tech firm has a median base salary of $130,000 and a median total compensation of $152,133.
7. Amazon Lab126
"Lab126" refers to the engineers who developed Amazon devices such as the Kindle, Fire Tablet and Amazon Echo.
Employees have a median base salary of $138,700, with a median total compensation of $150,100.
8. Boston Consulting Group
This highly-established company touts the power to "transform" its clients, which may be why the median base salary at the company is a commanding $147,000.
Median total compensation is just $150,020, however, for a company involved in everything from biopharmaceuticals and mining to entertainment.
9. Guidewire Software
Foster City, California's Guidewire makes software for property and casualty insurance companies, paying out a median base salary of $135,000.
Strictly following the company's three principles of integrity, rationality and collegiality can apparently guide you toward Guidewire's median total compensation of $150,020.
10. Cadence Design Systems
The fourth-highest median base salary on the list goes to this technology design firm at a whopping $140,000.
Median total compensation is $150,010 for Cadence Services, which is reportedly responsible for over 1,000 technology products on the market.
You can check out the next 15 highest-paying companies on the list here.
Citations: 25 Highest Paying Companies in America for 2016 (Glassdoor)