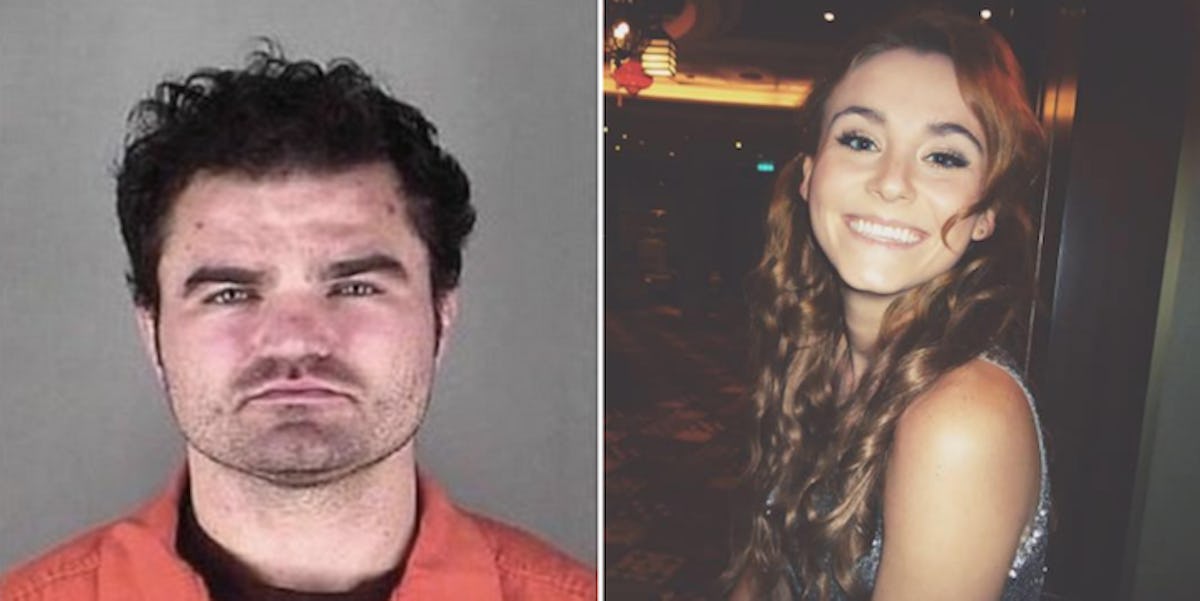 Guy Stabs Wife And Steals Kids After Finding Out She's Pregnant With 3rd Baby
Police/Facebook
A man brutally murdered his wife and their unborn son before running away with the couple's two children.
Yevgeniy Savenok picked up a kitchen knife and stabbed his pregnant wife Lyuba seven or eight times, a court heard, causing fatal injuries.
Doctors attempted to save the life of her child, who she planned to call Ellis, but the baby died within minutes of an emergency C-section, Fox 9 reported.
Savenok, of Eden Prairie, Minnesota, pleaded guilty to two counts of second-degree murder and has been jailed for 65 years.
Eden Prairie police chief James DeMann told Fox the murder scene was "one of the most horrific" emergency services could witness, adding it "still affects many of them today."
Court records show Lyuba had taken a protective order against her husband following several violent incidents, although she had let him back into the family home before her death.
In police interviews, Savenok said, "I stabbed my wife." He admitted he knew she was pregnant and thought about killing her the day before.
After the attack in May 2016, he grabbed their children, aged 4 and 3, and fled the house.
However, within hours he walked into United Hospital in St Paul with the children and confessed to the murder.
A number of violent incidents during the couple's marriage have been revealed, including Savenok repeatedly hitting her and taking freedoms such as her phone away in August 2014.
In a statement, Lyuba's brother Aleksandr Katane told Fox,
When things got rocky, she would come back to Chaska to be near her parents, where she would feel safe. They would take care of her. We were lucky to shelter her during those times.
Her family has set up a GoFundMe page to cover the cost of her funeral. It also will act as a fund for the children, who are staying with family.
So far, they have raised upwards of $80,000.
Citations: Savenok pleads guilty to brutal Eden Prairie domestic murder (Fox 9)