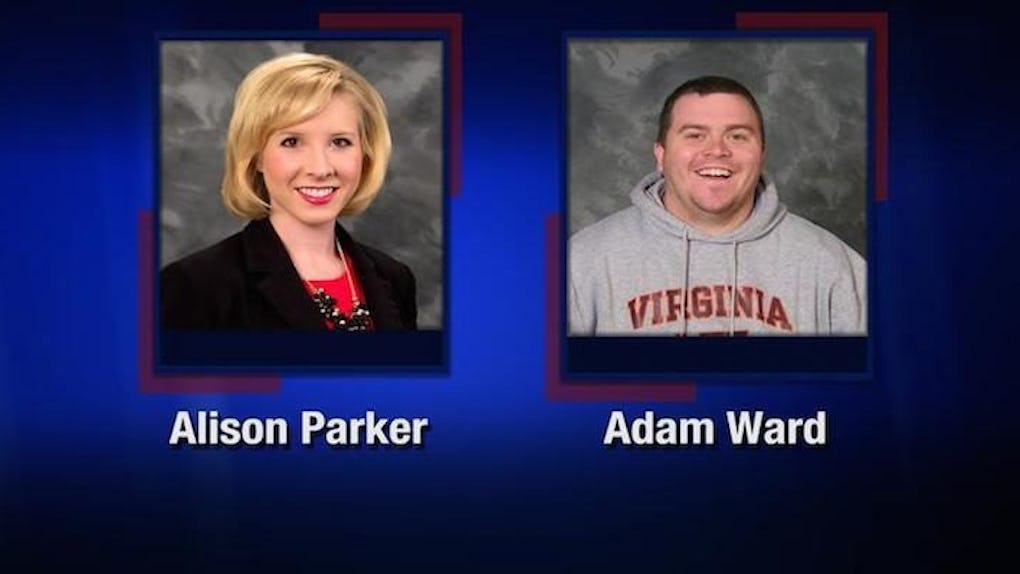 Twitter
Gunman Shoots Cameraman And Reporter Dead During A Live TV Broadcast
A reporter and a cameraman were shot dead during a news broadcast on live TV.
According to WDBJ 7, the shooting occurred at 6:45 am today as cameraman Adam Ward, 27, was filming 24-year-old Alison Parker's interview with Smith Mountain Lake Chamber Director Vicki Gardner in Moneta, Virginia for the local news station.
We love you, Alison and Adam. pic.twitter.com/hLSzQi06XE — WDBJ7 (@WDBJ7) August 26, 2015
It's unclear how many people were injured, but Daily Mail reports police previously reported the gunman shot three people, which suggests one person may have survived.
The gunman, who appears to have been dressed in all black and armed with a handgun, is still on the loose.
Video of the shooting briefly shows the gunman walking away after about eight gunshots ring out, evoking terrified screams.
Some may find the footage very disturbing to watch.
The tragic event was soon followed by many people expressing their sorrow for the loss of life.
How Alison Parker & Adam Ward should be remembered instead of the horrific video [via New York Daily News] pic.twitter.com/KoNjJOqr7k — Shawn Reynolds (@ShawnRTV6) August 26, 2015
We didn't share this publicly, but @AParkerWDBJ7 and I were very much in love. We just moved in together. I am numb. pic.twitter.com/tUrHVwAXcN — Chris Hurst (@chrishurstwdbj) August 26, 2015
Citations: Gunman shoots reporter and cameraman dead on live TV (Daily Mail), Two WDBJ7 employees killed in attack at Bridgewater Plaza (WBDJ7)