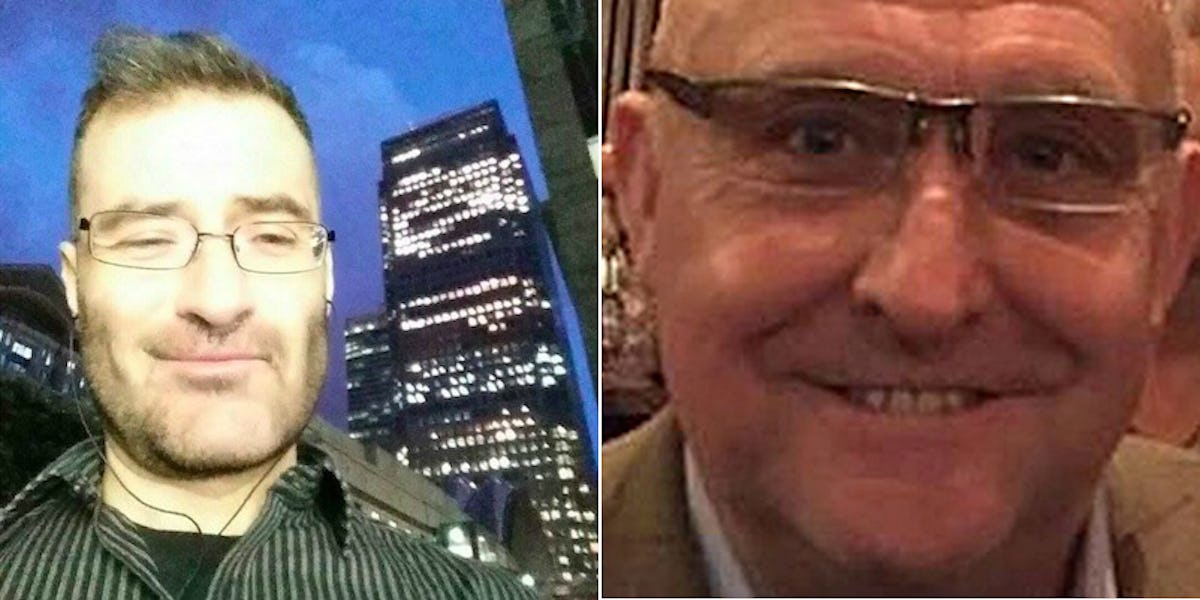 Grindr Killer Who Dissolved Lover's Body In Acid Bath Found Dead In Prison
Facebook/Metropolitan Police
A killer who murdered a police officer he met on Grindr before trying to eat parts of his body has died just two months into his lengthy jail sentence.
Stefano Brizzi was jailed for life in December after he was found guilty of murdering Gordon Semple at his apartment in London.
It's understood he committed suicide at London's Belmarsh Prison less than two months later, The Daily Mirror reported.
Brizzi, a former IT developer, met Simple on Grindr, and the pair arranged to meet up for a bondage session in April 2016.
After strangling Semple to death, 50-year-old Brizzi, who was obsessed with "Breaking Bad," tried to get away with it by dissolving the body in an acid bath.
He also attempted to cook and eat parts of his victim.
Brizzi, who was addicted to crystal meth, was caught on surveillance cameras buying buckets and cleaning products in the days after the murder.
He then dismembered 59-year-old Semple's body by stripping the flesh, burning some in the oven and throwing parts into the River Thames, as well as using the acid bath.
Semple's long-term partner Gary Meeks reported him missing when he failed to return to the couple's home.
Days later, officers arrived at Brizzi's apartment near London's Tate Modern art gallery, and found flesh floating in the bathtub.
Brizzi, originally from Italy, had been attending a Crystal Meth Anonymous group in a bid to cut the drug out of his life.
He began turning up wearing "Breaking Bad" t-shirts — and his murder of Semple mirrored a scene where Walter White attempts to dissolve a victim in an acid bath.
Brizzi initially told detectives he had been ordered to kill Semple by Satan, before changing his story and claiming he accidentally died during a sex game.
After a trial at London's Old Bailey, he was found guilty of murder and jailed to life with a minimum of 24 years.
Citations: 'Cannibal' cop killer Stefano Brizzi found dead in jail while serving sentence for murdering officer and dissolving body in acid (Daily Mirror)