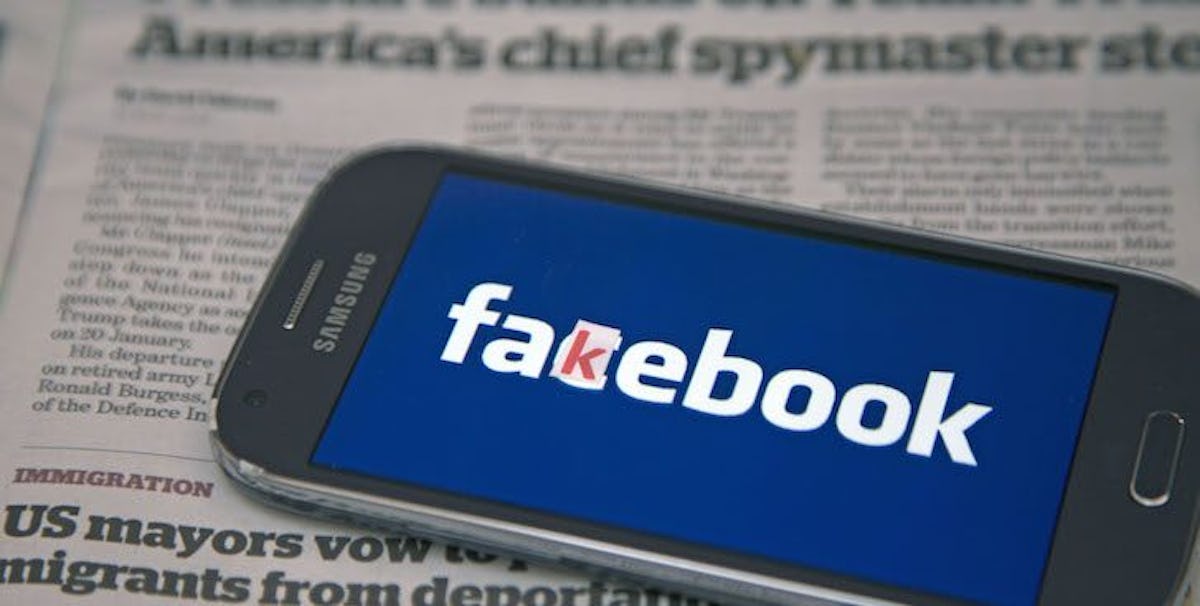 Facebook Will Release Those 3,000 Russian-Bought Facebook Ads About The Election
Jeff Blackler/REX/Shutterstock
It's not exactly a secret anymore that Russia definitely, totally, and pretty unequivocally tried to influence the 2016 presidential election. But there are a few questions that remain — like, how did they try to do it, how successful were they, and (the big one) who, if anyone helped out? Well, it increasingly looks like Facebook kinda did, but not quite intentionally. On Thursday, Sept. 21, the company announced that it would release Facebook election ads bought by Russians to Congress and for the investigation into Russian election interference.
The company has struck a deal to release the contents of the ads and some related information with them, Politico reported on Thursday. The magazine also reported that the ads are of particular interest to Special Counsel Robert Mueller's team, which is investigating Russian election meddling, because they could be revealing regarding both how Russia interfered and who was behind the efforts.
In a statement from Facebook General Counsel Colin Stretch, the social media platform stated that the decision to release the information was in order to provide authorities with information to develop a "full assessment" of any chicanery that went into the election. It read in part,
After an extensive legal and policy review, today we are announcing that we will also share these ads with congressional investigators. We believe it is vitally important that government authorities have the information they need to deliver to the public a full assessment of what happened in the 2016 election. That is an assessment that can be made only by investigators with access to classified intelligence and information from all relevant companies and industries — and we want to do our part. Congress is best placed to use the information we and others provide to inform the public comprehensively and completely.
In a video post, Facebook CEO Mark Zuckerberg also spoke on the decision, saying that "the integrity of our elections is fundamental to democracy around the world."
It's a reversal for the social media giant. After The Washington Post reported in early September that a Russian company linked to the Kremlin had apparently bought $100,000 worth of ads during the U.S. presidential election, Facebook was initially reluctant to say for sure whether it would release the ads, according to The Daily Beast. In his statement on Thursday, Stretch said that the reluctance came in part from concerns about privacy. 
Disclosing content is not something we do lightly under any circumstances. We are deeply committed to safeguarding user content, regardless of the user's nationality, and ads are user content. Federal law also places strict limitations on the disclosure of account information. ... We believe the public deserves a full accounting of what happened in the 2016 election, and we've concluded that sharing the ads we've discovered, in a manner that is consistent with our obligations to protect user information, can help.
If you think that you would have definitely noticed if you had seen one of these Russian-bought Facebook ads?
Well, they were apparently harder to spot than you might think. According to a statement from Facebook's Chief Security Officer Alex Stamos on Sept. 6, a lot of the posts didn't even reference the election or candidates at all. Instead, the ads focused on "amplifying" messages on social and political topics on both sides of the aisle, from LGBTQ+ issues to gun rights, and immigration or race issues.
What's more, the ads were geographically targeted — so someone in a traditionally red state might not be seeing the same thing as someone in a blue state, and people in swing states could be seeing something different altogether. And based on Facebook's advertising system, the ads were probably seen by between 23 and 70 million people.
In some cases, the ads translated into real-life action — The Daily Beast found that some of the 470 known Russian propaganda accounts on Facebook had promoted an IRL Idaho rally against Muslims and immigrants in August 2016.
In short, the point of the ads wasn't meant to persuade people to vote for one candidate or another, but rather to drive ideological wedges between Americans and promote rhetoric that undermined faith in the system.
In his video, Zuckerberg said that the social media platform would make political advertising "more transparent" in future.
"We're going to bring Facebook to an even higher standard of transparency," he wrote. "Not only will you have to disclose which page paid for an ad, but we will also make it so you can visit an advertiser's page and see the ads they're currently running to any audience on Facebook. We will roll this out over the coming months, and we will work with others to create a new standard for transparency in online political ads."
However, don't get your hopes up that you'll be able to look over the ads and figure out which ones your Aunt Cathy or Cousin Steve accidentally shared. It's unlikely that the content of the ads will be made available to the general public, at least for now. In his statement, Stretch indicated the importance of not undermining investigations with public disclosures.
So in the meantime? There's always Snopes.