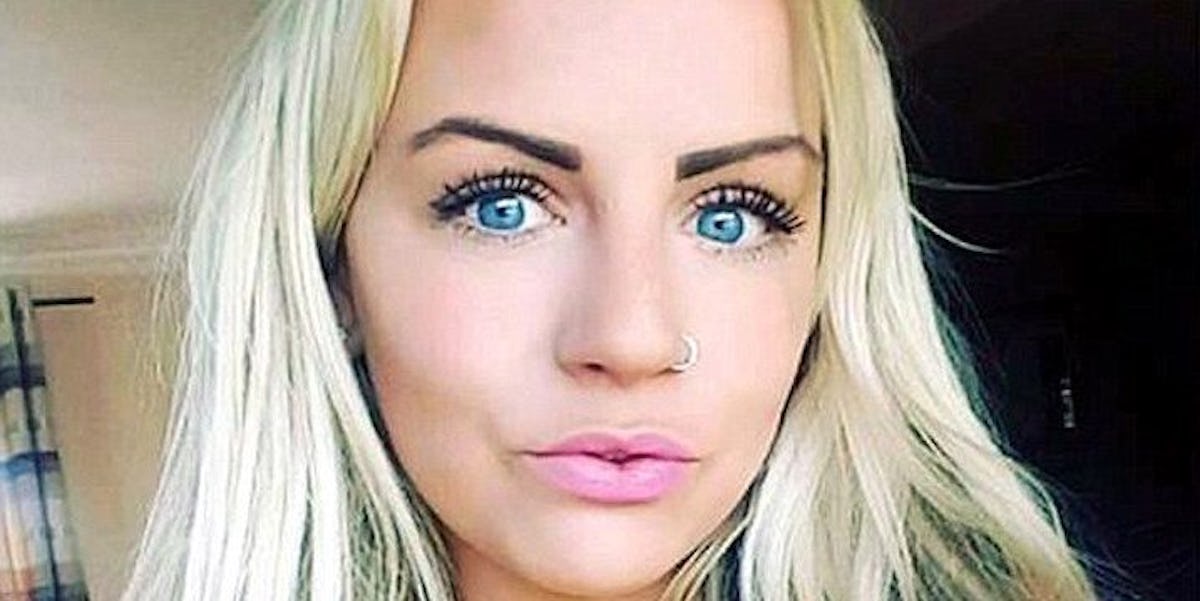 Drunk Guys At Party Sexually Assault Teen With Broom And Post Video To Snapchat
Facebook
A woman is speaking out after the man who sexually assaulted her at a party was jailed for a mere 12 months, and his friend, who posted a video of the attack on social media, only received community service.
At the age of 19, Tracie Aldridge, who is now 21-years-old, was sleeping at a party on June 27, 2015 when a drunk guy, 22-year-old Jordan Binnie, sexually assaulted her with a broom.
If that's not bad enough, Binnie's friend, 22-year-old Fraser Anderson, recorded the attack on Snapchat and shared it with friends.
Aldridge, who was wearing pajama shorts, had fallen asleep on the sofa.
After everyone — besides Binnie and Anderson — left the party, Anderson moved Aldridge's pajama shorts to one side and Binnie began the assault.
According to Aldridge,
I've been through two years of hell. At the start, the police told us it would go to the High Court and Binnie would be charged with rape with an object. Fraser Anderson could have stopped it, but instead he live-streamed it to Snapchat. Everybody who knows me in this area saw it. I'm waiving my anonymity because I'm so angry with the light sentences they got, but Fraser took my anonymity the minute he uploaded it to social media.
During the court hearing, the prosecutor, Sarah Lumsden, informed the court Aldridge was asleep when the attack occurred and therefore had no idea that she was sexually assaulted until a friend called her the next day and told her about the Snapchat video.
Lumsden told the court, "Miss Aldridge was, understandably, extremely distressed and humiliated, and the police were contacted."
Virgil Crawford defended Anderson by saying he was simply "a drunk man filming all night at a party" and uploading videos onto Snapchat.
Crawford told the court, "It is quite clear that very shortly after this incident, Mr. Anderson realized he had done wrong, but at the time he thought it was humorous and funny."
Frazer McCready, who spoke on behalf of Binnie, said, "This was a couple of daft boys, whilst intoxicated, doing something which they may have perceived to be funny at the time, but in the sober light of day it's a serious offense."
Binnie pleaded guilty to the sexual assault charges and Anderson confessed to committing a breach of the peace by sharing the disturbing video on Snapchat.
Both Binnie and Anderson appeared in court on January 26 for sentencing, when Sheriff John Mundy told the two men, "I regard this as a despicable act on the part of both of you."
Binnie, who has a history of violence, was sentenced to just 12 months behind bars and placed on the sex offenders register lists for 10 years. Anderson, on the other hand, was ordered to carry out 225 hours of community service for his crimes.
During a previous hearing, prosecutors told the court that Anderson had assisted with the attack by moving Aldridge's shorts. However, there was no mention of this during Anderson's sentencing.
As you can imagine, Aldridge was extremely disappointed by the light sentences given to both Binnie and Anderson.
According to Aldridge,
[Anderson] got community service. It's absolutely ridiculous. I just think it's a joke. They ruined my life, I've had two years of torment, and my life's never been the same since it happened. I had to give up my job as a school cleaner because of the stress. I've been betrayed by the system. Shoplifters get heavier sentences than they got.
Miss Aldridge's mother, Nicola, also spoke about the outcome of the case, stating,
It's absolutely atrocious. He did this to her with a brush, and the other guy filmed it. How can they get off so lightly? And why was Fraser Anderson not put on the sex offenders' register when he filmed somebody, for fun, being sexually assaulted, and put it everywhere for everybody to see? That's almost worse than what Binnie did.
Now Aldridge is seeking justice for the terrible attack she endured.
Citations: Teenager reveals how she was sexually assaulted while she was ASLEEP at a party by drunken man whose friend live-streamed the attack on Snapchat Read more: http://www.dailymail.co.uk/news/article-4172324/Partygoers-Snapchatted-sex-attack-teen-Stirling.html#ixzz4XHOqjObu (MailOnline)