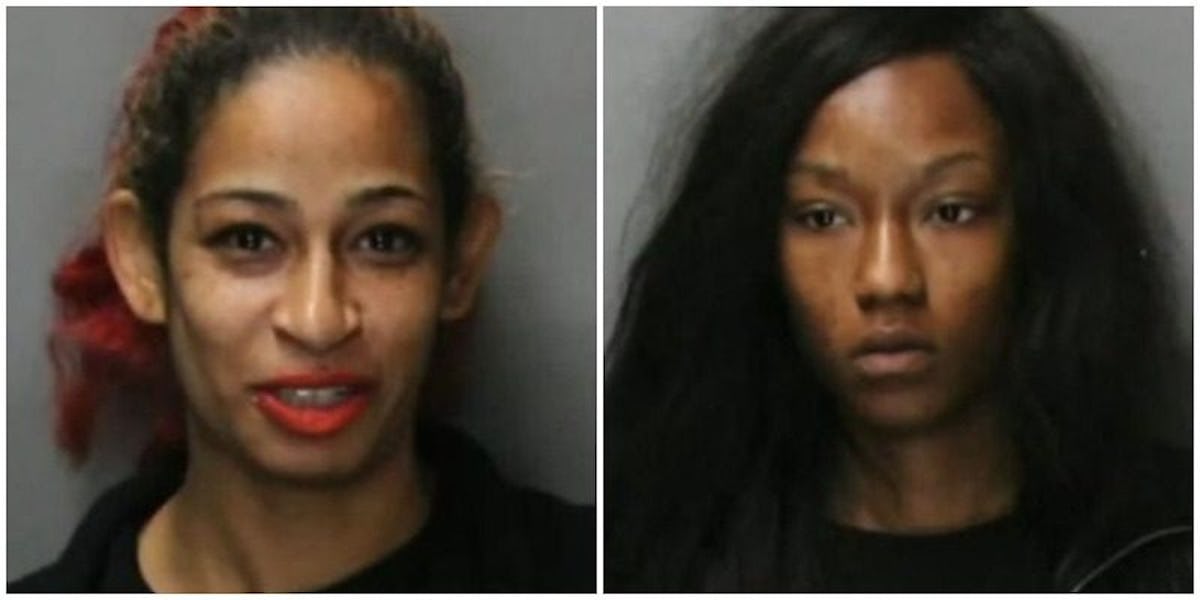 Uber Driver Saves Teen Girl From Sex Trafficking After Overhearing Scary Convo
Elk Grove Police Department
Two women and a 16-year-old girl got into Keith Avila's Uber on Monday, December 26 in Elk Grove, California, on their way to a Holiday Inn.
"I thought she was 12, at the time," said Keith Avila to ABC10.
Avila said that the two women, later identified as Destiny Pettway, 25, and Maria Westly, 31, began speaking to the girl, "coaching her," saying things like:
OK, when we get there the first thing you're gonna do is give the guy a hug and you're gonna ask if he has any weapons.
He noted as well that the underaged girl was provocatively dressed, and as he listened in to the conversation, he began to realize something was seriously wrong. He added:
It struck me as odd because she was so young and she was dressing like that.
Upon dropping them off at the hotel, he immediately called the police, informing them that he believed a young girl was being coerced into prostitution against her will.
Police found the victim in a hotel room with 20-year-old suspect Disney Vang.
Police arrested Vang, Westly and Pettway, and immediately put the 16-year-old girl from Sacramento County in protective custody.
As ABC10 reports, it later came out that the young girl had been reported missing.
The two women failed to post bail and are still being held in police custody. Vang posted his bail and is awaiting his trial.
Officer Chris Trim said of Avila's quick and commendable actions about saving this young girl from sex trafficking:
He could've said nothing. Went on his way, collected his fare. And then that 16-year-old victim could've been victimized again by who knows how many different people over the next couple of days, weeks, months.
Both women have been charged with pimping and pandering, and Vang was charged with having sex with an underage girl.
Citations: Uber driver helps find missing teenage girl who was victim of sex trafficking 00:58 02:21 NOW WATCHING:UBER DRIVER SAVES GIRL FROM SEX TRAFFICKINGRESUME NEXT UP: Snow Week: Best snow parks for families on a budget WATCHED BY of viewers like you Warming up travelers' spirits WATCHED BY of viewers like you Family stranded in forest survives storm WATCHED BY of viewers like you Horrific attack leaves Burney area residents reeling WATCHED BY of viewers like you Body found in an abandoned gold mine IN TOP New Videos (ABC10), Uber driver 'saved girl, 16, from sex trafficking' Read more: http://metro.co.uk/2016/12/29/uber-driver-saved-girl-16-from-sex-trafficking-6350710/#ixzz4UKvfpoJp (Metro)