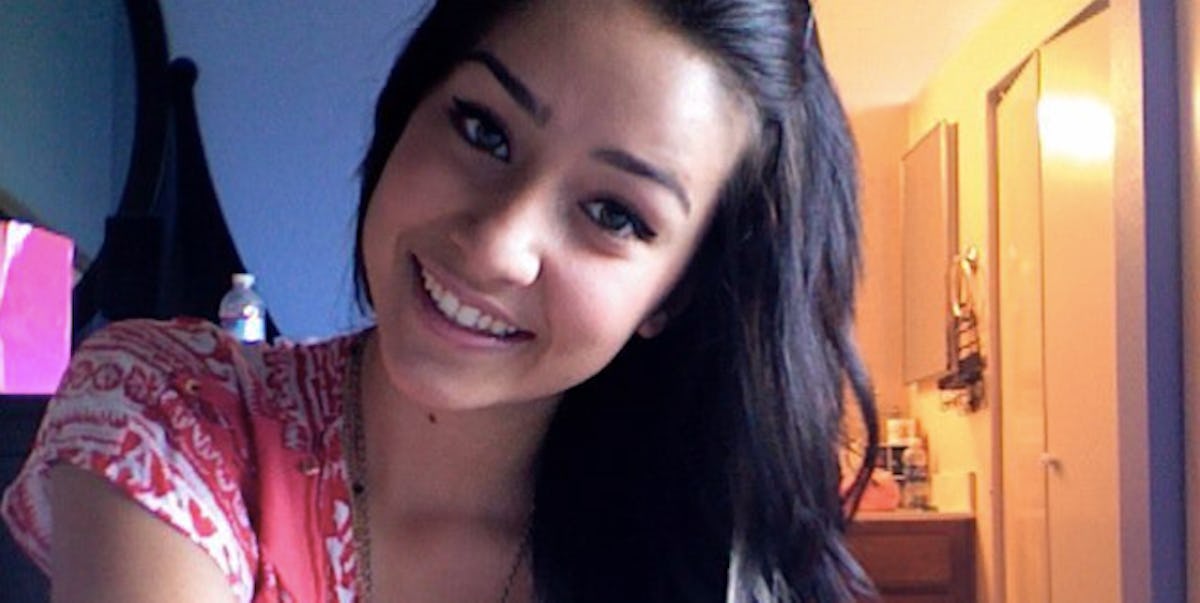 Detail In Missing Cheerleader's 'Goodbye' Note Could Prove She Was Killed
findsierralamar.com
A suspected murderer could be given the death penalty if he is found guilty — even though the victim's body has never been found.
Sierra LaMar was just 15 when she vanished while walking to a school bus in Morgan Hill, California, in March 2012.
Despite no trace of the high school cheerleader's body being found, Antolin Garcia-Torres, 25, was charged with murder.
In a trial due to start on Monday, Garcia-Torres' defense lawyers will argue Sierra is not dead — and that she ran away from home.
However, prosecutors believe they have enough evidence to convict Garcia-Torres of murder.
Authorities managed to recover the pants she was wearing on the day of her disappearance, as well as her phone and handbag. DNA consistent to Garcia-Torres' was found on the pants.
However, he claimed he masturbated into tissues and threw them out of his car window while he was driving.
Her DNA was also reportedly found in his car, including on a rope he kept in the trunk.
But the lack of body and witness statements makes the case difficult for the prosecution, The Mercury News reported, and if Garcia-Torres is acquitted, he can't face a retrial — even if new evidence emerges.
Garcia-Torres told police he had never met Sierra.
His attorneys will state Sierra ran away from home and use a note she allegedly left behind in her school locker as evidence.
NBC Bay Area reported it was written in Spanish and read,
I hate my life. I will be in San Francisco by 3/16/12.
The note was dated the day of her disappearance.
But Sierra's younger sister said it did not match her handwriting, and authorities dismissed the theory she left home after interviewing more than 100 friends and relatives.
Opening statements are taking place on Monday at the Superior Court of California in Santa Clara, and the trial is expected to end in April.
Citations: The Mercury News, NBC Bay Area