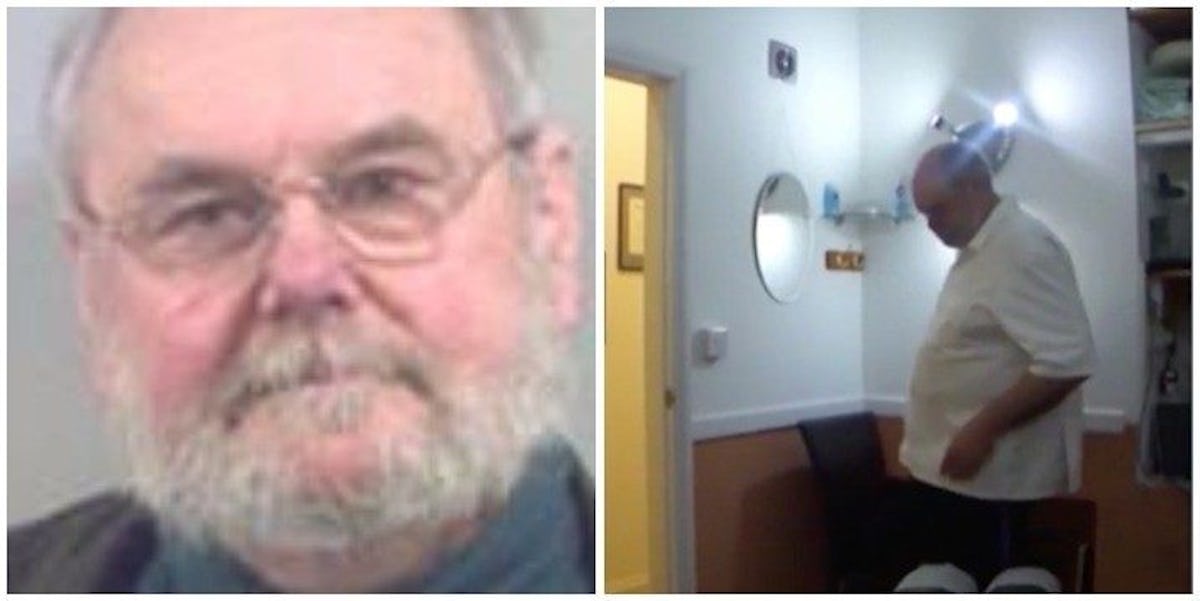 Chiropractor Caught Secretly Filming Patients Strip Before Groping Their Genitals
Kent Police/Daily Mail
Christopher Foley, a chiropractor in Kent, England, was sentenced to jail for four and a half years for 11 counts of voyeurism and four counts of sexual assault.
He committed these crimes while working as a chiropractor, using his practice as a way to manipulate and harm female patients.
The sentencing happened last year. This week, the General Chiropractic Council of the U.K. decided to remove the 67-year-old's name from the official register.
Foley would hide a camera in a patient changing area at the practice. Then, he would ask patients to take off their clothes in the area with the camera.
Some patients were also sexually assaulted by Foley, who touched their breasts and genitals in his capacity as a chiropractor.
The General Chiropractic Council said about their decision to remove his name,
Gaining sexual pleasure from treating patients and touching patients in a sexualized way and from covertly filming them is wholly incompatible with the profession of chiropractic.
Foley was arrested after a patient saw a flashing red light from the hidden camera in November 2013.
The Council said,
Mr. Foley's behavior caused significant emotional harm to his patients. It was a gross abuse of his position of trust.
It went on to say that Foley's criminal actions were "a violation of his patients' rights," as well as "an abuse of his professional standing."
After a patient noticed the camera, a raid was conducted on Foley's practice. They found 17 clips of female patients, as well as pornographic images of animals.
One woman who was secretly filmed by Foley at the practice told the court she felt "sick to the stomach" when she found out about the hidden camera.
Although doctors, of course, provide care and healing, there are cases of sexual assault and abuse, as detailed by Elite Daily last year.
Citations: Sickening footage captures chiropractor, 67, setting up a hidden camera to watch female patients change (Daily Mail)