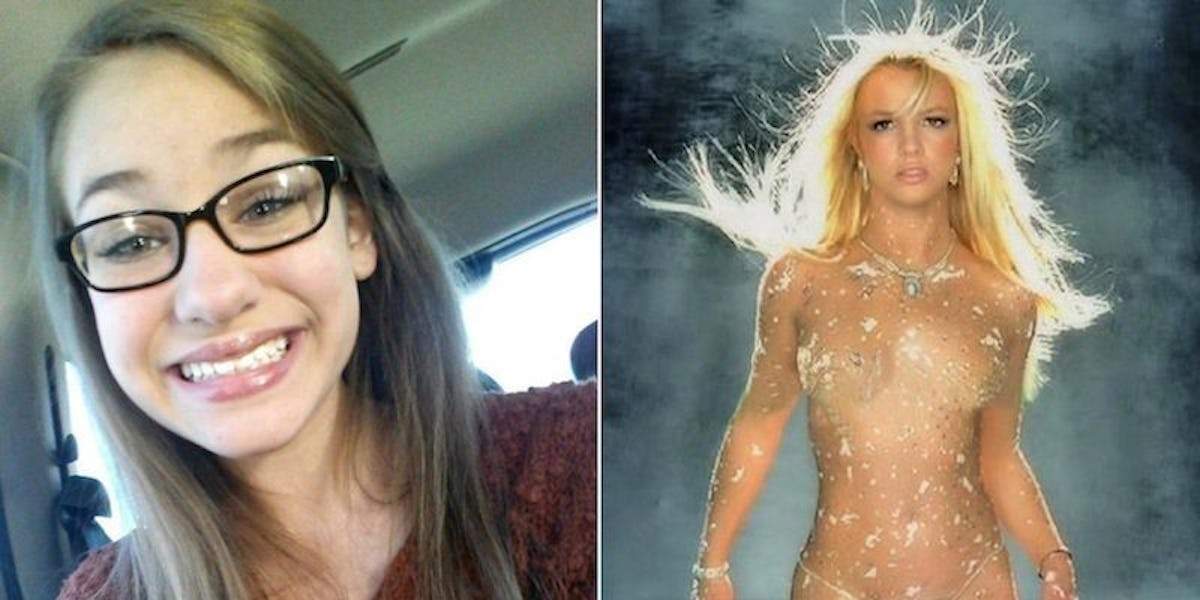 Britney Spears' 'Toxic' Once Helped A Young Girl Recover From A Stroke
Britney Spears' 2003 hit "Toxic" was a life-changing addition to pop music.
However, for 13-year-old Maegan Johnson from Phenix City, Alabama, the song impacted her life in a truly amazing way.
When she was just 7 years old, an aneurysm in her brain ruptured after suffering a stroke during a 10-hour surgery.
As a result, her left side was impaired, leaving her unable to speak for over a month.
One day, when someone put on a CD for her, she heard "Toxic," and it immediately inspired her to dance and smile. From then on, the song played in every one of Maegan's therapy sessions.
In fact, in a Facebook post, Maegan wrote she wants Britney Spears to know just how much the song helped in her recovery.
#justkeepdancing Ellen please read this. I am 13 years old from Phenix City, Alabama. When I was 7 I had a ruptured... Posted by Maegan Johnson on Wednesday, June 3, 2015
And since Britney is probably the nicest pop star out there, she responded with an incredibly kind message.
Thank you for sharing your incredible story, Maegan! I'm so inspired by you and I'm touched my music helped you get through such a difficult time. #JustKeepDancing, sweetie!! You are AMAZING! ❤❤❤ Posted by Britney Spears on Friday, July 31, 2015
I guess "Toxic" by Britney Spears is even better than I thought.
Citations: Britney Spears Toxic Helps 13 Year Old Girl Recover from Brain Surgery and Stroke (Cosmopolitan)