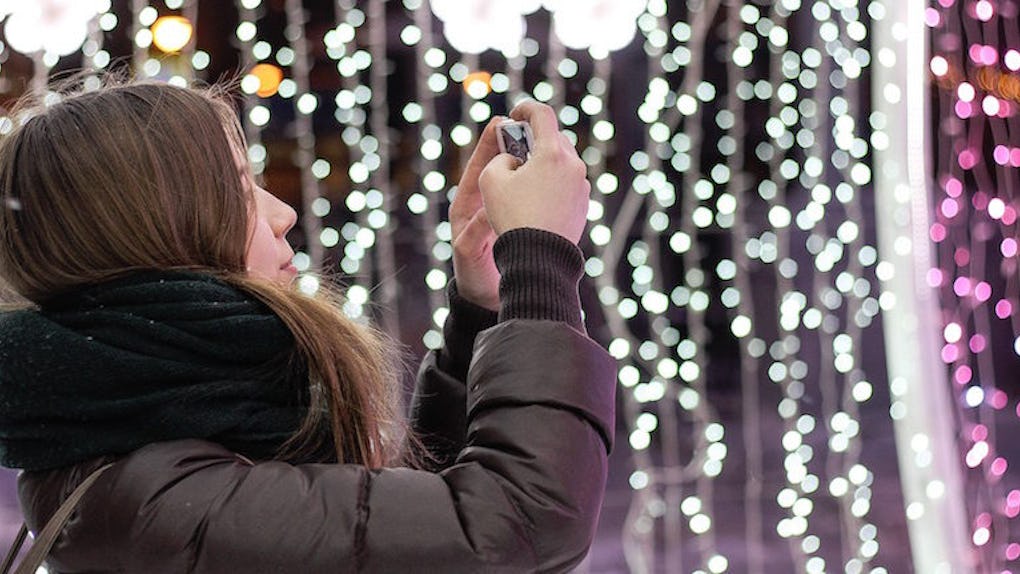 Kate Zaidova
Apple iPhone 8 Might Be A Flip Phone, Patents Reveal
We're expecting Apple to completely change the game for the iPhone's 10th anniversary.
Speculation is rife as to what juicy features the iPhone 8 will hold when it's unveiled in September 2017.
But Apple accidentally dropped the biggest hint yet in leaked patent photos.
*Deep breath*
It could be a flip phone.
An Apple pending patent for "electronic devices with carbon nanotube printed circuits" includes a sketch of a phone-like device split down the middle and opened.
As the old saying goes, "If it's not broken, don't fix it." Was there anything wrong with the Motorola Razr? That thing was awesome and had it all: sexy design, metal buttons, the power to SMS text message, etc.
However, this Apple design looks as though the flip is landscape, like opening a book, and I'm not sure how to feel about that.
Part of the patent summary reads,
Carbon nanotubes may be patterned to form carbon nanotube signal paths on the substrates. The signal paths may resist cracking when bent. A bent portion of a carbon nanotube signal path may be formed in a portion of a flexible substrate that traverses a hinge or other flexible portion of an electronic device.
We don't know much about what to expect from the new iPhone, but rumors suggest it will come in a third size.
According to Nikkei Asian Review, Apple will release a 5-inch display model in addition to the 4.7-inch and 5.5-inch models already available.
So, what else can we expect? Well, for a start, we've heard rumors all iPhone 8 models will come with glass backs.
A source told the website,
Apple has tentatively decided that all the 5.5-inch, 5-inch and 4.7-inch models will have glass backs, departing from metal casings adopted by current iPhones, and Biel and Lens are likely to be providing all the glass backs for the new iPhones next year.
The iPhone 8 lust is real.
Citations: Twitter, Nikkei Asian Review