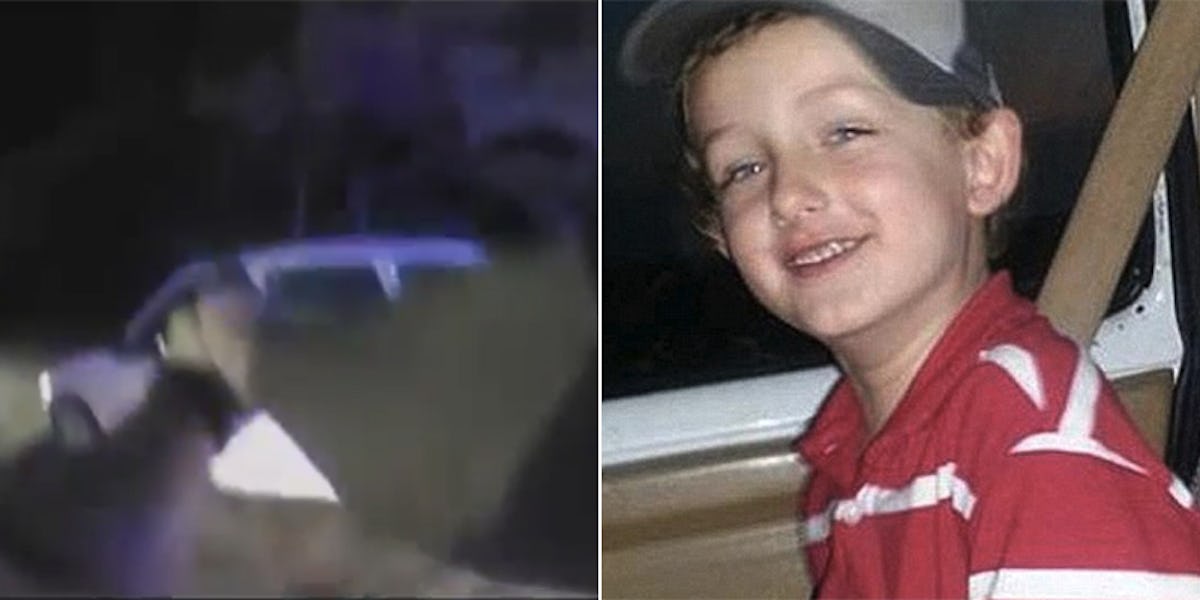 Disturbing New Body Cam Footage Shows Moment Cop Killed 6-Year-Old Boy
Marksville Police/Facebook
The head of the Louisiana State Police called it the most disturbing thing he's ever seen -- and unfortunately, this video lives up to that assessment.
The footage shows the moment a 6-year-old boy was shot and killed by two deputy city marshals last November, and was only just released to the public.
The video is embedded below.
The video begins with marshals Derrick Stafford and Norris Greenhouse Jr. seemingly in pursuit of another vehicle. Body camera footage then shows shots being fired into a white SUV.
The shooting was fatal for 6-year-old Jeremy Mardis, while his father, Christopher Few, was critically injured.
After the shooting, Stafford can be heard saying,
I never saw a kid in the car, man. I never saw a kid, bro.
The prosecution showed the video in court on Wednesday in an effort to prove and support the claim that Stafford has a history of using excessive force.
But while the defense claimed the cops were acting in self defense, arguing the car was used as a deadly weapon during the pursuit, state District Court Judge William Bennett strongly intimated otherwise.
Bennett said,
That car was not being used as a deadly weapon at that time. I daresay it was not even close to being used as a deadly weapon at that time.
According to CBS affiliate WAFB, 18 shells were found at the scene, despite Few being unarmed at the time. 14 of the 18 came from Stafford's gun. Mardis, who was autistic, was shot five times and died at the scene.
Stafford and Greenhouse are now facing separate murder charges related to the shooting, which occurred on November 3, 2015 at around 9:30 PM.
Stafford's trial is set to begin in late November, while Greenhouse's will start in March.
Citations: DailyMail.com