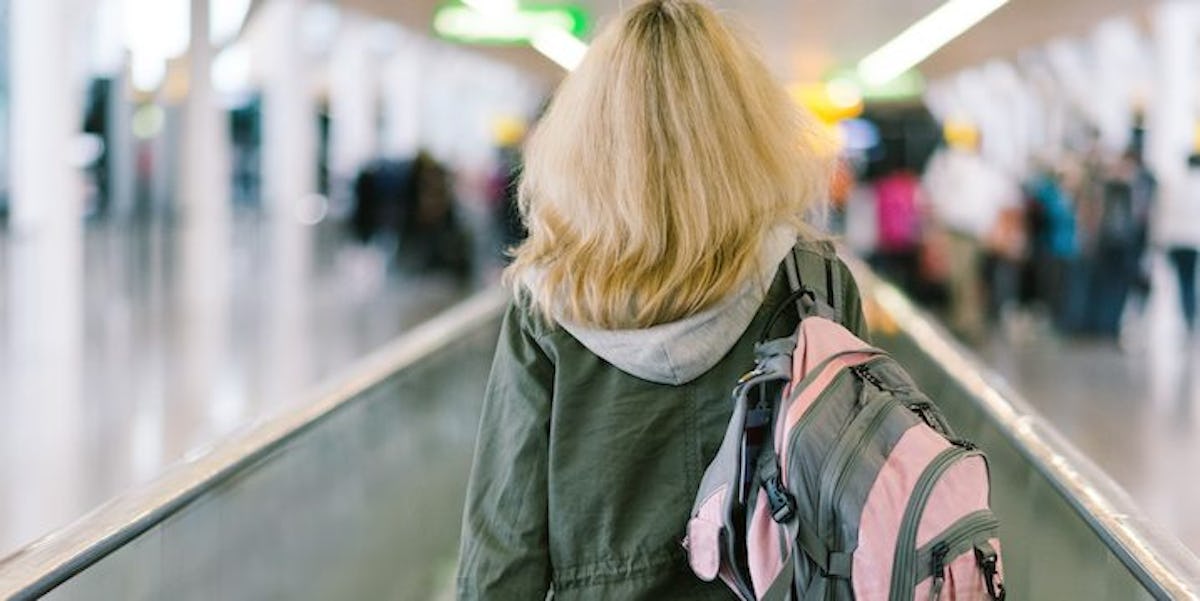 2017's Best – And Worst – Airlines List Will Change Your Summer Vacation Plans
When you're booking a trip, choosing the right airline can feel like a pretty overwhelming task.
And, after certain recent events, we're definitely learning price isn't the only factor to consider when making these decisions.
For example, United Airlines has made headlines for the wrong reasons lately, as they barred two passengers from boarding a flight in March because they were wearing leggings, and more recently, a man was literally dragged off of a plane after United overbooked the flight.
Clearly, there's a lot that can go wrong when you choose any given airline, as illustrated by someone on Reddit:
But, at the same time, there's also a lot that can go right.
Thanks to WalletHub, we have an awesome and totally comprehensive breakdown of the best and worst airlines to use when booking your flights.
Most Reliable Airline
According to WalletHub, Alaska Airlines was identified as the most reliable in comparison to its competitors. The airline reportedly has the lowest overall rate of cancelations, delays, mishandled luggage and denied boardings.
Alaska Airlines was followed closely by Delta Air Lines and Hawaiian Airlines in this category.
Most Comfortable Airline
With awesome amenities like free WiFi on the plane, extra legroom and complimentary snacks and beverages, it's no surprise that JetBlue was identified as the most comfortable airline.
Trailing just behind them were American Airlines, Southwest, United and Alaska Airlines.
Cheapest Airline
Ahh, everyone's favorite metric to look at when booking a flight.
If you're on a budget, Spirit and Frontier Airlines are your best bet.
Some of the pricier airlines include Hawaiian, Delta and Southwest (but, all three of those rank well in terms of comfort and reliability, so it seems you definitely get what you pay for).
Best Airline for Pets
Personally, it gives me severe anxiety to even think about bringing my little kitty Jasper onto a plane.
In 2016, 1.3 animals died, got injured or were lost for every 10,000 transported by major US airlines.
Based on those measurements, WalletHub calculated which airlines incur the least amount of these types of incidents for every 10,000 animals transported.
While Frontier, JetBlue, Southwest, Spirit and Virgin America do not transport animals at all, it's reassuring to know the airlines who do offer this service are relatively reliable.
Alaska Airlines ranked the best in this category, followed by ExpressJet, American Airlines and Skywest.
As for Hawaiian, United and Delta? Ehhh, they could do better.
Most Satisfactory Airline
In order to categorize airlines based on satisfaction, WalletHub measured the complaints filed per 100,000 passengers.
Southwest appears to have the least amount of complaints, followed closely by SkyWest, Alaska, ExpressJet, Delta and JetBlue.
Frontier and Spirit Airlines, on the other hand, need a little work in the satisfaction department.
Considering Alaska Airlines was killing it in pretty much all of these categories, WalletHub deemed them the best airline overall among all the major ones to choose from in the US.
Hey, if you can get me from point A to point B in one piece, without dragging me off the plane, without judging me for wearing my comfiest leggings, and without making me breaking the bank, then I have no complaints.
Is that really too much to ask?
Citations: Man Violently Dragged Off Plane After United Airlines Overbooks Flight (The Huffington Post), 2017's Best Airlines (WalletHub)