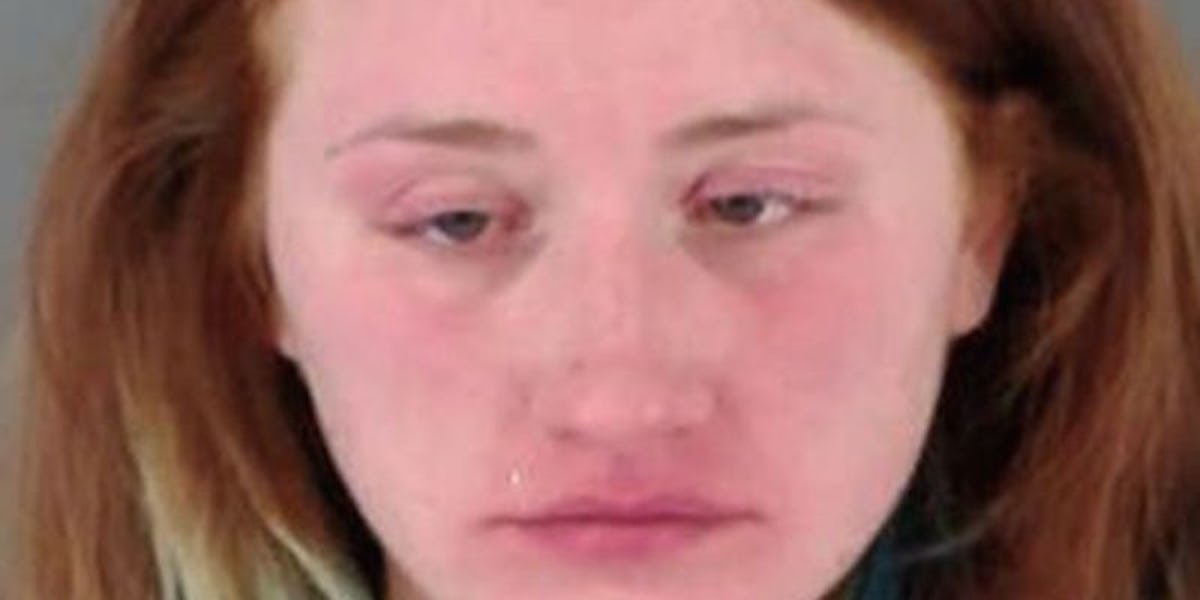 Mom Had 6 Vodka Shots Before Leaving 2-Year-Old In Freezing Car For 14 Hours
Thornton Police Department
Some people are really bad parents.
Case in point: a cold-hearted mother from Northglenn, Colorado, who was just accused of leaving her 2-year-old son in a freezing car for more than 14 hours.
The abandoned child was discovered in a car left in a strip mall parking lot on Saturday, December 17.
Now, the child's mother, 26-year-old Nicole Carmon, is being held on suspicions of felony child abuse, according to USA Today. 
Court documents revealed that the 2-year-old suffered from hypothermia and frostbite after enduring temperatures that dropped well below zero.
Carmon's freezing son was rushed to Children's Hospital Colorado for treatment, however, his condition remains unknown at this time, USA Today reports.
According to the arrest affidavit, Carmon told investigators she had six shots of vodka before abandoning her child in the back seat of her car.
Carmon's babysitter, Karla Begano, claims the mother had called her around 4:30 pm on Friday, December 16, just as a winter storm was rolling and asked if she could drop her son off early.
Carmon allegedly told the babysitter that she wanted to get something to eat before heading to her job at a strip club in Westminster, Colorado.
However, Begano became extremely concerned when Carmon never showed up to drop off her son.
According to Begano,
I blew up her phones. I even texted her: "You'd better be in jail."
Begano feared the worst, thinking "they're both in a ditch or in a car freezing to death."
The worried babysitter then searched for news stories, called hospitals and contacted jails in search of the mother and son with little luck.
Then, Carmon allegedly appeared at Begano's house just before 10 am on Saturday and asked the babysitter if her son was there. Begano immediately called the police.
Carmon allegedly told officers that she thought she had been in some sort of accident. The police began sweeping the area for the missing child.
Authorities stopped at a Conoco gas station, where a manager replayed surveillance footage that showed Carmon approaching the gas station on foot Friday night, according to the affidavit.
The affidavit revealed Carmon was "disheveled," and "made comments that sounded like the word 'Target' and made pointing motions to the east," after stumbling into the gas station.
Court documents also report that Carmon was "slightly crying or whimpering," and suggested "she had the appearance of being under the influence of a drug or alcohol or both."
Police then began searching parking lots in the surrounding area.
Officer found Carmon's Ford Fusion in a Panda Express parking lot, covered in approximately six inches of snow.
When police searched the vehicle, they found Carmon's 2-year-old son sitting in the back of the car, partially buckled into his carseat.
The child was rescued from the vehicle around noon on Saturday, which means he had been sitting in the freezing cold car for at least 14 hours.
The National Weather Service cited that during the time span in which the toddler was left in the car, the outside temperatures fluctuated between a high of 9 degrees to a low of minus 8 degrees.
Begano recounted the horror of hearing Carmon say that her son was missing, stating,
Nobody ever needs to experience what I felt. Nobody. Nobody. I got to the point I could not even fathom. I could not even imagine going to sit in the vehicle for 15 hours to see what that boy felt.
Apparently, this isn't Carmon's first alcohol-related issue.
Court records reveal that Carmon has been charged with multiple alcohol-related offense in the past, including underage drinking and drunk driving.
Carmon's bail has been set at $50,000 by Adams County Magistrate Judge David Blackett.
Carmon is due to appear back in court Wednesday, December 21, when formal charges are expected to be filed against her.
Citations: Police: Mom who left son in freezing car appeared drunk (USA Today)