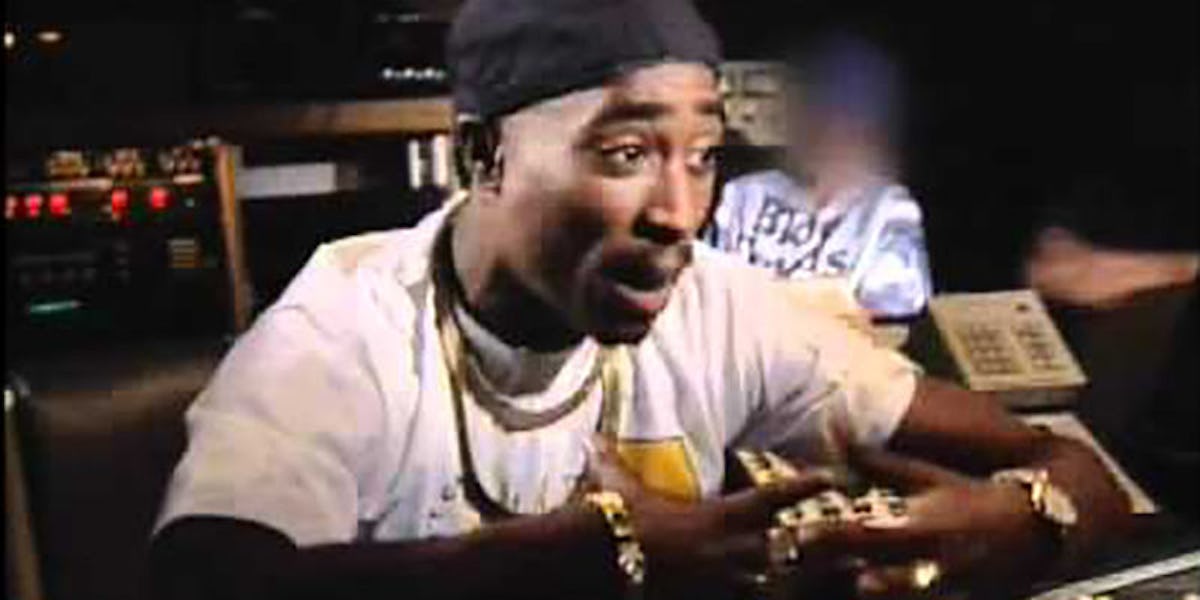 Tupac Mentions Donald Trump In A 1992 MTV Interview That Never Aired (Video)
Tupac was always a voice of realness, and he bridged every important issue straight into his music with lyrics that hit hard.
Even today, it's eerie how relevant his messages hold up, especially during recent socioeconomic and political events.
In what is said to be an unaired MTV interview from 1992, Tupac described the greed of Donald Trump -- who, of course, is now running for president in 2016 -- and he nailed it right on the head. He said,
You want to be successful, you want to be like Trump? Gimme, gimme, gimme. Push, push, push. Step step step. Crush, crush, crush. That's how it all is... Nobody ever stops.
I'm sure if Pac were alive today, he'd have even more to say, but I wonder what he would think about Kanye running for office.
Trump vs. Yeezus might seriously happen in 2020.
Citations: A RARE TUPAC MTV INTERVIEW WHERE HE MENTIONS CURRENT PRESIDENTIAL FRONT-RUNNER DONALD TRUMP! [THROWBACK THURSDAY] (Thrill Blender)