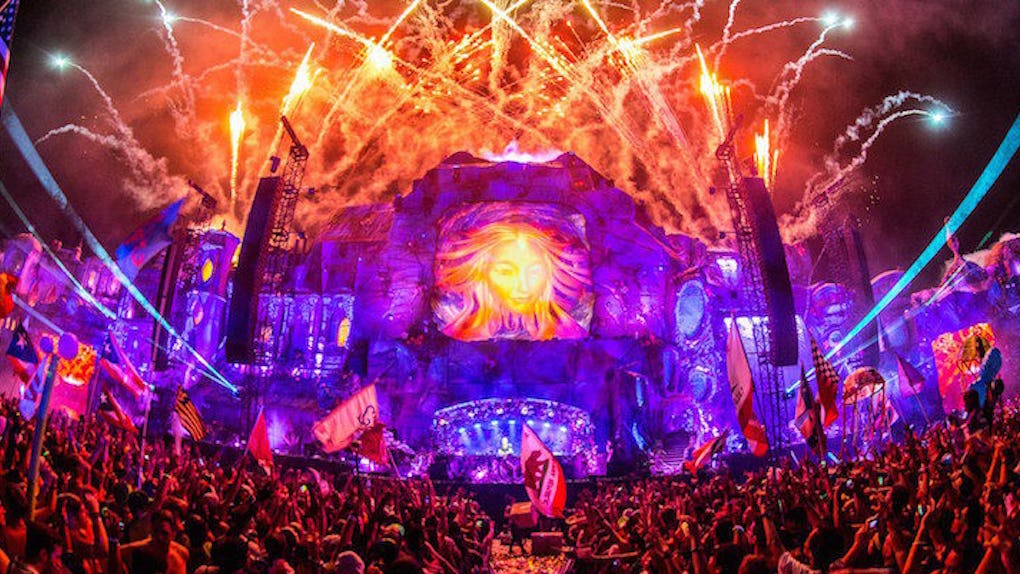 Tomorrowworld
Watch The Throne: TomorrowWorld Reigns As The Country's Ultimate Festival
There are festivals, and then there is TomorrowWorld. Over 160,000 TomorrowWorld fans learned the difference as the month of September came to a close.
Comparatively, ID&T's US-based version of its globally recognized festival Tomorrowland is unparalleled in its overall experience when stacked against other American dance music festivals.
While other festivals are participating in what seems like a promotional arms race for the most excessive lighting and pyrotechnics to get the crowds oohing and ahhing, TomorrowWorld creates a fully immersive, enthralling experience experience.
Ultra Music Festival has a stellar lineup, and Electric Daisy Carnival Las Vegas had some of the best production of 2014, but neither meld these elements into a cohesive experience on the level of TomorrowWorld.
TomorrowWorld's location in Chattahoochee Hills provides festivalgoers the opportunity to engage with the event without the distractions of a major city like Las Vegas, New York or Miami. Hosted on 8,000 acres of open land, ID&T circumvents the dirty, crowded experience of metropolitan-based festivals.
The festival experience is absolutely surreal, and ID&T's emphasis on creating a fairytale-like environment provides a much needed escape from reality.
Cashless payments, top-notch production and a carefully-curated musical lineup almost make you forget the world is still turning outside of Chattahoochee.
The sense of community was profound. Every person on the grounds, from the security staff to the ravers themselves, genuinely seemed to be enjoying the experience.
There was no sense of the typical discord from those cheering in the front of stages or aggressive, destructive behavior you might encounter at other festivals.
No matter who you were, where you were from or why you were there, you were a citizen of Tomorrow World. Perhaps it was the Southern charm of the setting, but kindness was contagious in Chattahoochee Hills, Georgia.
The TomorrowWorld experience centers on the ideals of sharing, love and discovery, and with an awe-inspiring environment conducive to encouraging exploration, fans will spend much of their time discovering new music and meeting new people.
The grounds have been enhanced with ID&T's signature top-notch production, with fire-breathing fish inhabiting the lakes, an interactive main stage and helpful festival denizens so convincing you might believe TomorrowWorld was a real place.
Dreamville, the festival's camping grounds, became a home for over 40,000 of the festival's most enthusiastic attendees. But for those who prefer a more posh experience, the festival also offers VIP options, including the LIV Skyloft -- an elevated, pop-up version of Miami's most popular nightclub alongside the main stage -- and the "Comfort" VIP experience, including a pool sponsored by T-Mobile.
About 160,000 people were exposed to a unique, enthralling experience that will be unmatched by any other festival this year. TomorrowWorld is the festival pilgrimage that every Millennial should make at least once.