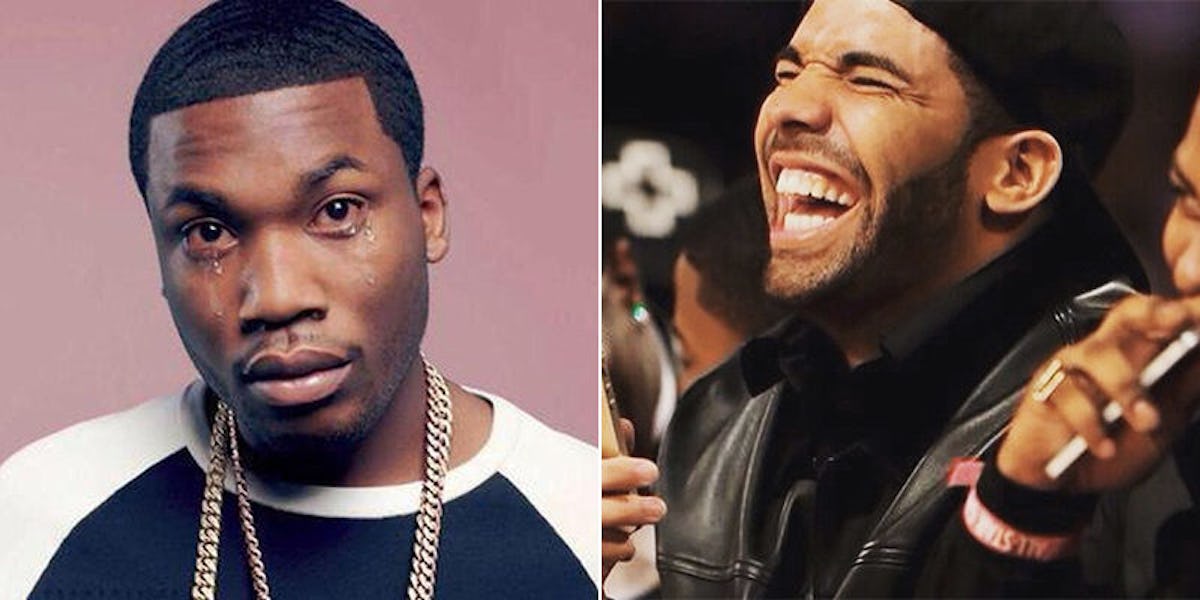 Meek Mill Officially Ends His Beef With Drake With An Instagram Comment
Meek Mill has been quiet since Drake dropped "Back To Back" and publicly humiliated him for being on his girlfriend's tour.
Not only did that song chart higher than any song Meek ever did, but it also made Meek stop to think about what he was really trying to start.
In an Instagram post (that is now deleted), Meek Mill waved the white flag.
Meek Mill comes to his senses.. Posted and deleted this comment. Says he doesn't have to prove himself. Good read. pic.twitter.com/8cEIb2DKxV — DJ Akademiks (@IamAkademiks) August 12, 2015
In the post, Meek wrote,
I don't feel like I gotta try to prove myself to people and end up in a real situation over this fake rap sh*t!
But weren't you the one who started the beef on Twitter, Meek?
If that wasn't enough, Meek's response track "Wanna Know" was also deleted from SoundCloud.
Since the WWE was unhappy about Meek Mill using The Undertaker's bells in the song, it makes sense why the song probably got pulled.
To top it all off, album sales for his latest project, Dreams Worth More Than Money, dropped 51 percent.
All while on his girlfriend's tour!
Citations: Meek Mill Says Hes Done Beefing With Drake (The Source)