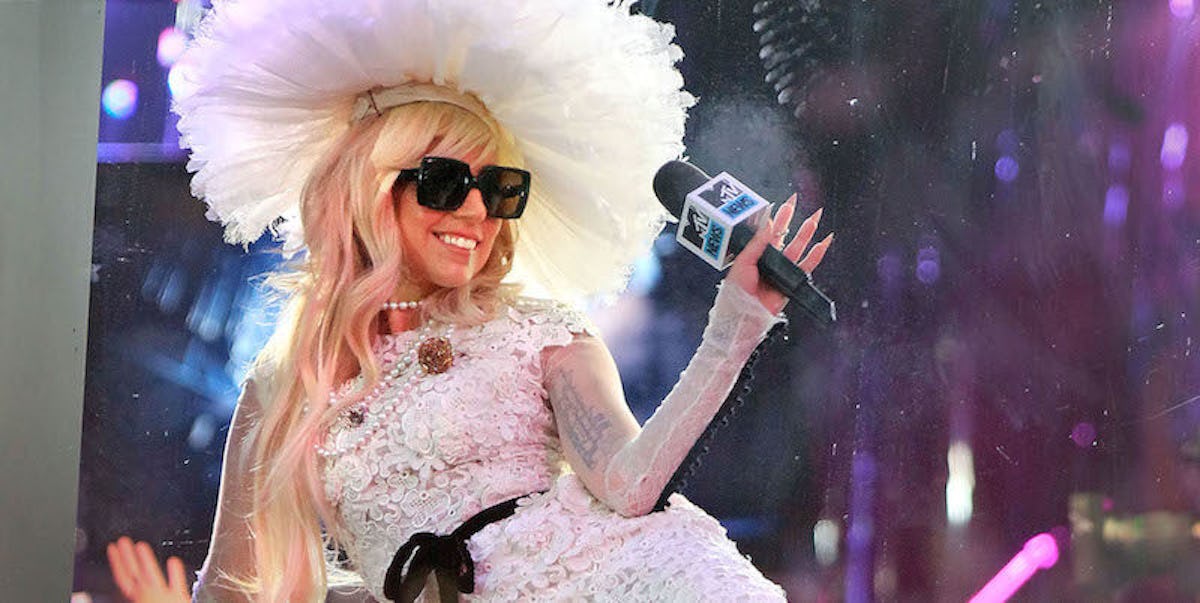 Lady Gaga Tells The Heartbreaking Story Behind Her New Album's Title
REX/Shutterstock
ATTENTION LITTLE MONSTERS!
Days after rumors swirled Lady Gaga might be headlining this year's Super Bowl, the pop icon has officially announced the date for her next album and that album's title.
*drum roll done on a drum made of raw meat and diamonds*
Clear your October 21 (and honestly probably the entire week after) because that is when Gaga is set to release Joanne, her fifth album.
The album, which is produced by Mark Ronson, will reportedly feature 11 songs, with another three available on the deluxe version.
Songwriter Hillary Lindsey, who has worked with Taylor Swift and Carrie Underwood, also reportedly collaborated with Gaga on some of the music for Joanne.
The announcement was made on Zane Lowe's Beats1 radio show where Gaga said the album will be done within the next 48 hours, and it won't be exclusive to any distributor. She said,
I told my label that if they signed those contracts with Apple Music and Tidal, I'd leak all my own new music.
The news comes days after Gaga released her first single off the album, "Perfect Illusion."
Gaga went on to say,
There's definitely a bittersweetness to [finishing the album]. This isn't the end just the end of this moment. It's also the beginning of this moment.
As for the title, Lady Gaga told the heartbreaking story of how she decided to name the album after her aunt who died at the age of 19. She revealed,
When Mark and I wrote it, the decision to name the album that was in tribute to my father's sister who died when she was 19. He was younger than her. She was very sick with lupus. The death of her in his family and life left a scar that never healed. As I returned to my home life and spending time with my friends and family and getting out of the mainstream limelight for a minute, the experiences of our family and our challenges that make us who we are. It's everything about Joanne, which also happens to be my middle name (I was named after her). It's all the toughness of the pain of losing her that made us all strong and made us who we are. She is the woman of my past who is becoming and helping me bring more of my honest woman self into the future.
Eff. This album hasn't even come out yet and I'm covered in tears.
Citations: Lady Gaga announces album title release date (Mashable)