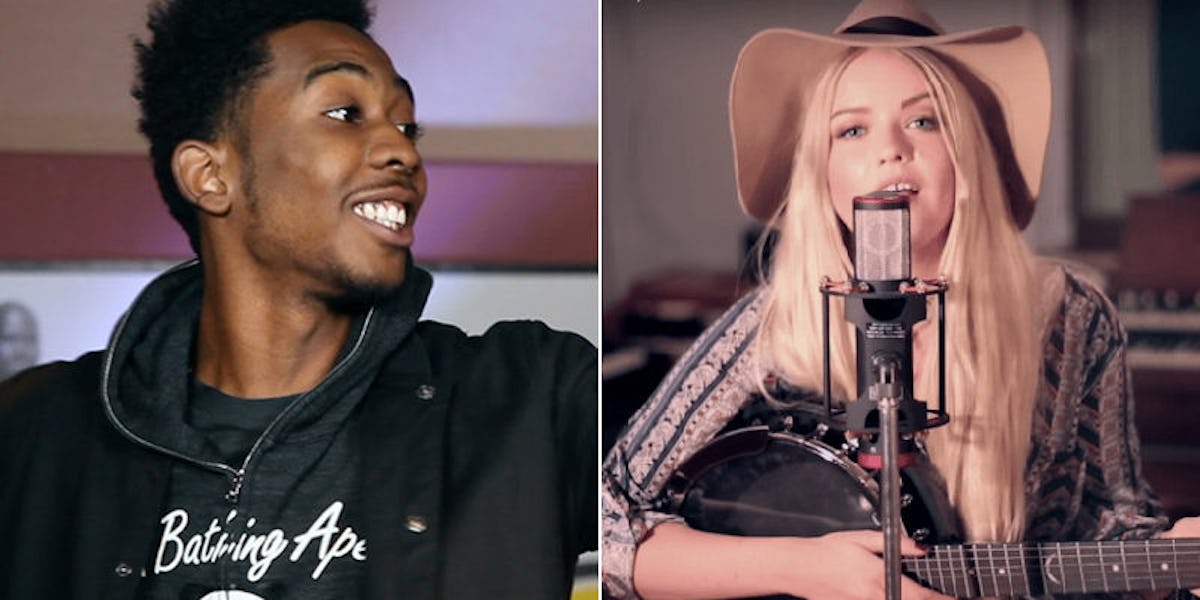 This Folk Music Cover Of Rapper Desiigner's 'Panda' Is Actually Amazing
Twitter
"Panda" by Desiigner is so fire, it almost makes you forget this man just stole Future's whole sound.
Either way, his copy-cat track charted higher than any of Future's singles ever, so you know he has to be sick. But just how big is this record?
Well, it's literally the number one rap song in the country right now.
We all knew it was only a matter of time before the so-called "culture vultures" came in and gave us their remixes, but not all of them have to be bad. And you know you have a classic when white people start covering it on guitar.
The Swedish music duo of Smith and Thell gave their rendition of the hottest song of the year in an amazing acoustic folk version that will oddly make you want to turn up.
The pair have been receiving mixed reviews about their cover and that's understandable, but at least you can understand what this woman is saying, unlike Desiigner.
Some people may say this song is officially dead, but it's actually quite the opposite. Soon, Desiigner will debut tracks with Taylor Swift in which he raps about about brunch and then performing on "Ellen."
This is just the natural progression of the music industry these days.