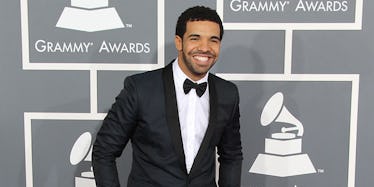 Meek Mill Just Lost To Drake (Again) In The Most Epic Way Possible
Getty Images
Drake had a monster 2015, and his year got even better when he was nominated for five Grammys.
However, things must've felt even sweeter considering his nomination for Best Rap Performance is for none other than "Back to Back," the diss track that buried his rival, Meek Mill.
The song, which went viral on another level and made Meek Mill the laughing stock of hip-hop, was a reminder to the rest of the industry no one can f*ck with Drake right now.
Not only did Drake point out Meek Mill was, in fact, on his girlfriend Nicki Minaj's world tour, but he pretty much supplied Twitter with endless memes about the Philly rapper.
According to Complex, this is the first diss track to ever be put up for a Grammy nom. The Recording Academy recognizing the track must hurt Meek even more.
But what makes things even worse for Meek is Drake was also nominated in the same category for "Truffle Butter," which he featured on with Nicki Minaj, Meek's girl.
When the L's rain, they pour.
Citations: Grammy Nominations 2016: See the Full List of Nominees (Billboard), Drake's "Back to Back" Is the First Ever Grammy-Nominated Diss Track (Complex)