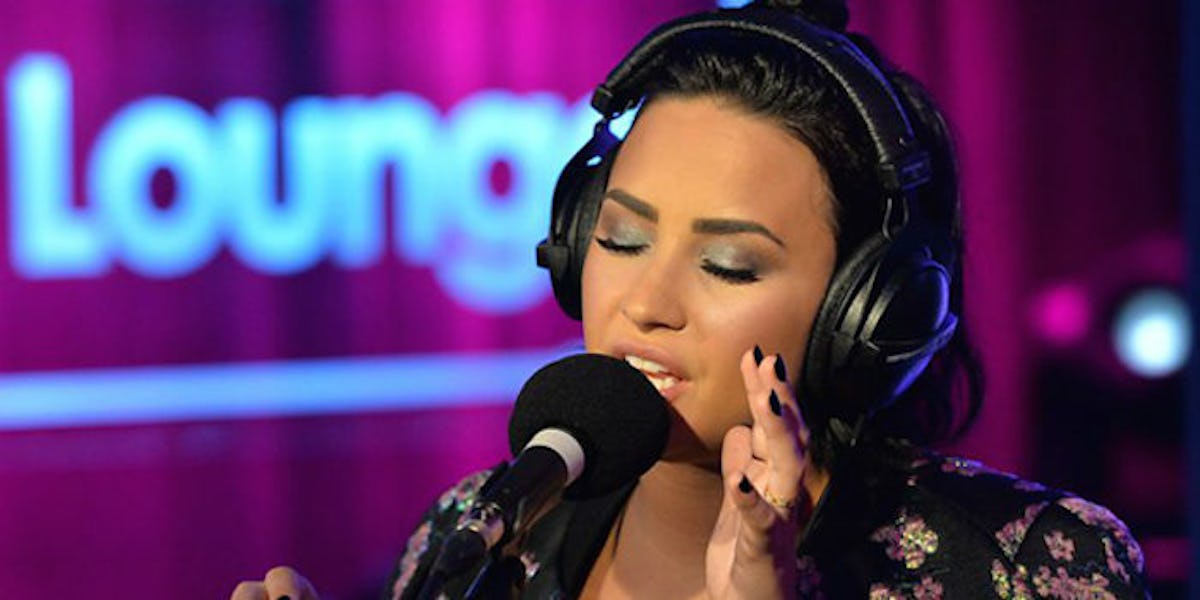 Demi Lovato's Cover Of Hozier's 'Take Me To Church' Is Unbelievable (Video)
In a video from BBC Radio 1's Live Lounge, Demi Lovato did in public what we all do in our showers: rip into Hozier's "Take Me to Church" until we either incur a gnarly vocal node or reach the brink of tears.
The haunting vibe of Hozier's melody with the power of Lovato's voice is not only intriguing to watch, it's intriguing for the "Cool for the Summer" diva to perform.
She reportedly shared with the host,
I was like 'Wow, this is on pop radio. It's not your typical pop song.' It doesn't sound like a pop song, but the term 'pop' means popular. I think I even tweeted something like 'Thank God, someone put this on the radio, because this is incredible music.'
By the middle of the second verse, Lovato began casting spells from her fingertips.
I always suspected this tune was actually a dark incantation of some sort, and now I know for sure.
Even so, I would be content if all artists stopped creating original content and lived out the remainder of their careers covering Hozier's debut album.
Citations: WATCH: Demi Lovato's Cover Of Hozier's 'Take Me To Church' Is Hauntingly Beautiful (iHeartRadio)