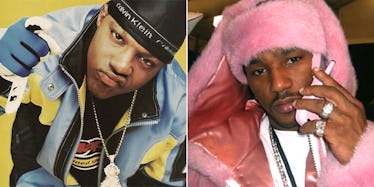 Ma$e Charged Cam'ron $40K To Be In His Video, So Cam Did Something Genius
Instagram
Cam'ron would've been one of the greatest of all time if he wasn't so trash.
Still, the man is a G, and although his nursery rhymes had no longevity in the rap game, he's still a well-respected player.
An example of his epicness came exactly 17 years ago today.
Today in 1998 Cam'ron drops "Horse & Carriage." Mase charges $40,000 to appear in video, Cam uses a fake Mase instead pic.twitter.com/bIrSDxOUJe — Steven James (@TheLaunchMag) April 13, 2015
That's right, his video with Ma$e didn't even feature Ma$e.
Who else could've fooled us for 17 years?