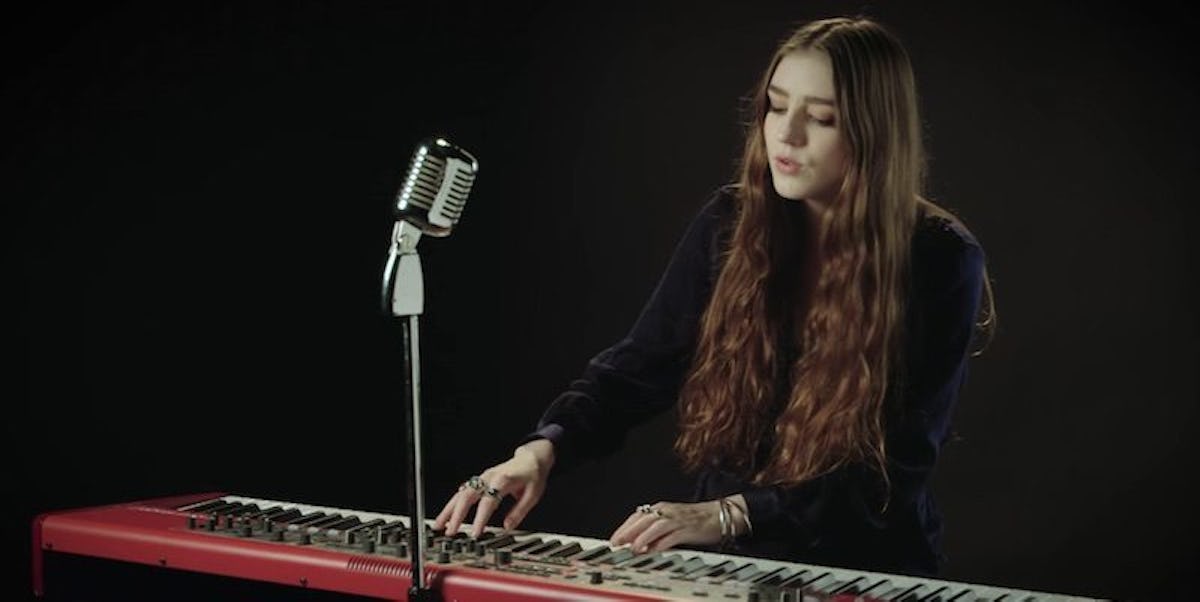 Birdy's Second Cover Of 'Skinny Love' Is Even More Chilling Than The First
We've all heard of musicians covering other musicians, but for a musician to take a new approach to her own original cover? That's something new.
That's exactly what Birdy, 19-year-old British singer/songwriter famous for her stunning cover of Bon Iver's "Skinny Love," did on her new album.
Titled Beautiful Lies, this will be Birdy's third studio album, following 2011's Birdy and 2013's Fire Within. Like her first, Birdy's third album features a hauntingly beautiful acoustic rendition of Bon Iver's "Skinny Love," albeit performed differently than her original version.
Listen to "Skinny Love" 2.0 below and check out Birdy's new album, Beautiful Lies, on shelves March 25.
Citations: Warning: Birdy's Brand New "Skinny Love" Cover May Make Your Monitor Melt (Elle)