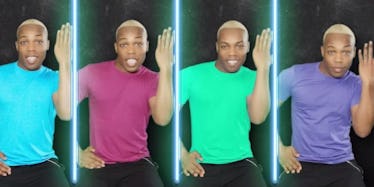 This Mashup Of All Five Beyoncé Albums Is Everything You'll Ever Need (Video)
Everybody loves Beyoncé, but not everybody can agree on which version of Beyoncé they love the most.
But, that's perfectly OK now that Todrick Hall sang all five of Bey's albums in a single four-minute music video.
Todrick sang over 70 of Queen B's songs and mashed them together to make one excellent compilation vid. In order to make this all work, Todrick had to do four different single-take performances.
That means he also had to memorize four different sets of lyrics and choreography.
Simply put, it's an impressive video that will make you love Beyoncé more than you already do.