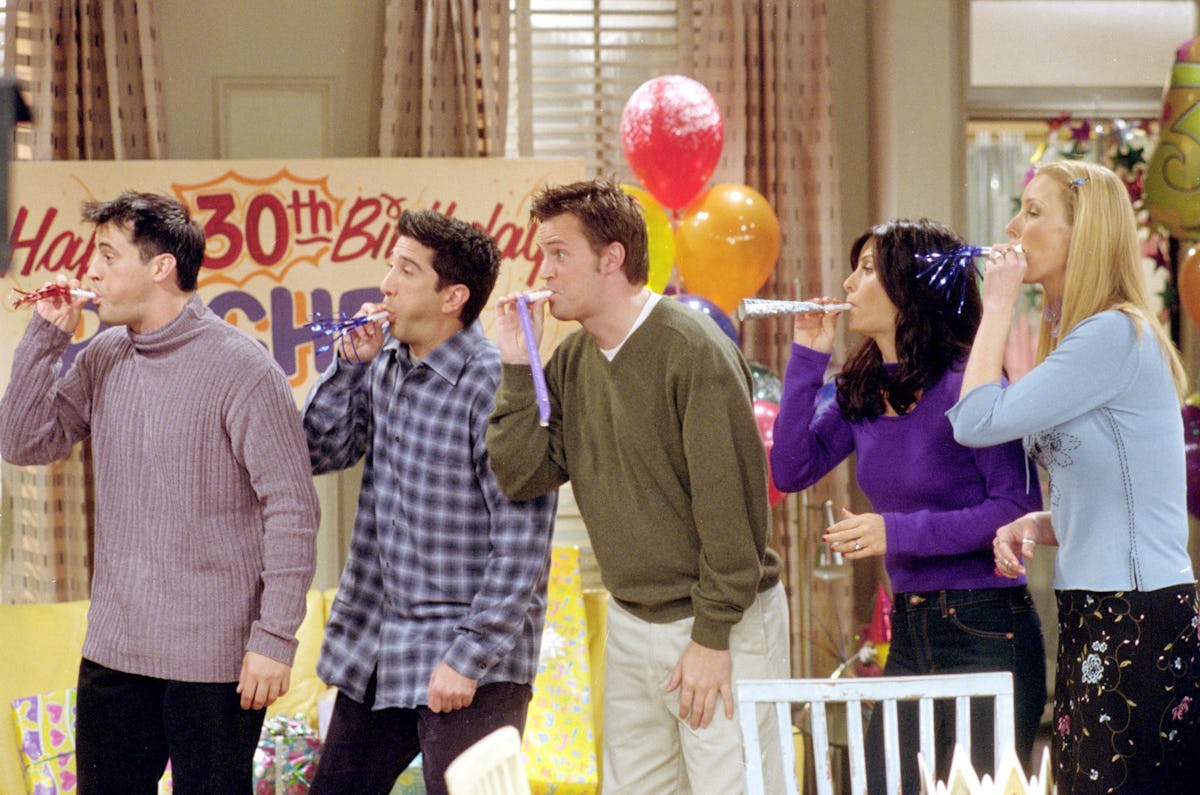 9 Friends-Inspired Experiences You Can Participate In Ahead Of The Reunion Special
Friends: The Reunion isn't the only long overdue reunion on its way. You and your besties are planning a little get-together of your own in anticipation of the HBO Max special. Since this may be the first time you're all seeing each other as a group in more than a year, it's got to be as epic as the Friends cast coming together again. Be inspired by the OG Central Perk crew by doing one of the many Friends TV show-inspired experiences and events leading up to the premiere on Thursday, May 27.
Instead of just planning to stream the Friends reunion special at home, "pivot" your plans a bit to include a little Friends-themed adventure as well. If you're in a city like NYC or Chicago, you and your crew could visit some of the replicated sets from the show for a few Instagram snaps. If you don't have a "pla" yet for how you'll be watching Friends: The Reunion with your BFFs, you can make one by renting out a Friends-themed Airbnb and watching the show together in your matching Friends crewnecks ($33, Etsy). Keep in mind, the Centers for Disease Control and Prevention (CDC) states that you should delay any travel plans until you're fully vaccinated, and even after you've all received all your vaccinations, you should still follow the COVID-19 protocols of the places you're visiting. Once that's all set, you can live out your Friends-related dreams with the Rachels to your Monica.
You and your Day 1s are no longer on a break, so make this reunion one that would leave Janice saying, "Oh. My. God." Any of these nine Friends-inspired experiences would be a good start.
The CDC recommends traveling only after you're fully vaccinated and your vaccine has become fully effective. If you're not fully vaccinated and must travel, check the CDC guidelines before you book. Check your destination's vaccination and testing requirements before you depart.