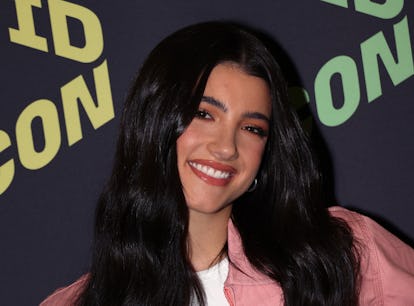 Charli D'Amelio's Back-To-School Shopping List Includes Desk And Dorm Essentials
Of course, she has cups for her signature iced coffee.
David Livingston/Getty Images Entertainment/Getty Images
Pretty soon, you'll be heading back to school. While the thought of having to do homework is a drag after getting so used to lounging by the pool every day, there's no denying that back-to-school shopping is tons of fun. It's a chance to start fresh with all-new back-to-school supplies. You may be decorating your dorm for the first time ever and looking for major inspo. As one of the biggest influencers, what's on Charli D'Amelio's back-to-school shopping list could help you figure out what's a must-have and what can be left behind at home.
It's easier than ever to shop Charli D'Amelio's back-to-school essentials, thanks to Amazon. Using Amazon's Influencer Program, the TikToker and dancer has created her very own storefront that lists shoppable products from Amazon into different categories and lists. D'Amelio's back-to-school list includes 48 products that she believes are a necessity for attending classes in the fall. These products range from vanity mirrors to create the perfect first day look to tumbler cups for her signature Dunkin iced coffee. Not only do you know you're getting products the queen of TikTok herself can vouch for, but they're also all easily shoppable in one place. All you need to do is click on a product you like, and add it to your cart. You could even create your own list through the Amazon Influencer Program to recommend to your friends and potentially earn some extra cash for school in the process.
And while you may not need everything from D'Amelio's back-to-school list, here are 12 products that will really come in handy as you start attending classes again in the fall.
We may receive a portion of sales if you purchase a product through a link in this article.