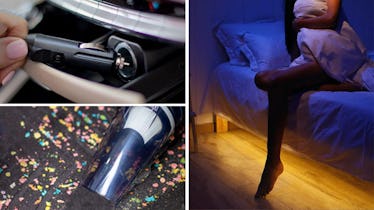 51 Things That Are Super Popular On Amazon Because They Work So Freakin' Well
Your gift-giving has just become exponentially easier.
We may receive a portion of sales if you purchase a product through a link in this article.
The best thing about online shopping might just be reviews. Not only are they super helpful when you're trying to figure out what to buy, but sometimes they have the added bonus of being downright hilarious. But hilarity aside, the real thing to know about Amazon reviews is that they're full of great information, and the best products can easily accumulate thousands of five-star reviews — proof that they work and reviewers confirm as much. Whether you're shopping for yourself or a gift, these products are super popular on Amazon because they work so well.
From affordable vitamin C serums for a glowing complexion to a Himalayan salt scrub that thousands of users swear by, your gift-giving has just become exponentially easier. And for the tech lovers in your life, consider a handy Echo Flex that takes up minimal space or a selfie tripod with tons of great reviews. And of course, for those friends who have everything, maybe something a little out-of-the-box like a UV light to cure gel polish at home or the Tile so they'll never lose their keys again.
So if you're ready to start checking people off your list, keep scrolling for some great thought starters.
This article was originally published on