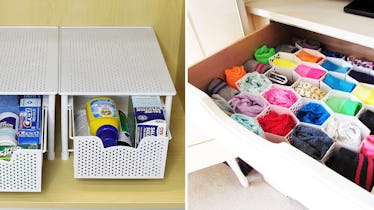 47 Damn Good Things On Amazon, Surprisingly Less Than $25
Get that "add to cart" finger ready.
We may receive a portion of sales if you purchase a product through a link in this article.
Think about your absolute favorite belongings; I'm talking wardrobe essentials, beauty products, kitchen goods — you name it. Now, think about how much they cost. Chances are high that the products you love the most might also be the ones that cost a bit more. But that doesn't always have to be the case. There's an endless array of damn-good things on Amazon that are surprisingly less than $25.
What constitutes "damn good"? In this case, it all comes down to products that have four- and five-star ratings and thousands of promising reviews. To save you from sorting through the site's endless product pages, I'm here to lend a hand. Ahead, you'll find 47 genius products on Amazon, all of which are $25 or less (I'm not kidding).
This article was originally published on