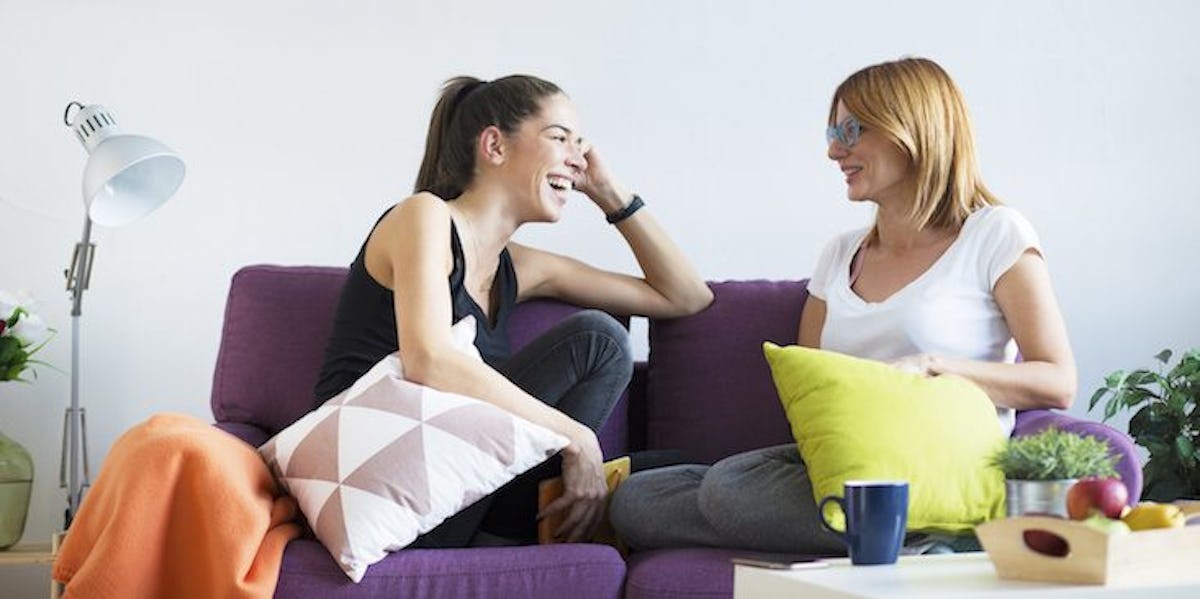 10 Things You Actually Need For Your Dorm Room To Make Life Easier
nikodash/Fotolia
When it comes to college, students should take advantage of anything that will make their lives a little easier. It can be hard to keep up with classes, extracurriculars, and a social life, so it's best to keep things as simple as possible when it comes to your dorm room. There are tons of things you need for your dorm room that will make your life all the more easier. You can find them almost anywhere, so there's really no excuse not to equip yourself with these necessities.
A quick browse online is all you need to track down everything you need for your dorm this semester. Mostly everything can be bought in colors to match your room, so you won't have to worry about something not fitting in with your theme. Best of all, you're sure to save money on these dorm essentials by doing some research before you shop, so get looking.
Having a cozy living space that's totally you can make all the difference in the world on a tough day. When you're cramming for midterms or finishing up that term paper at three in the morning, you'll be glad you did that extra bit of shopping. Here are 10 things you will actually need in your dorm room so you're set to slay this year.
1. A Water Filter To Keep Hydrated
Brita Grand 10 Cup Water Pitcher, $25, Amazon 
Staying hydrated is a seriously important part of your health, so you need to make sure you always have access to decent water. Unfortunately, tap water can be super gross and water bottles are expensive. Having a water filter in your dorm will save you money and time whenever you need a refill.
2. A Miniature Vacuum To Keep Your Space Fresh
Dirt Devil Quick Flip Cordless Hand Vacuum, $20, Target
Having a clean space will give you one less thing to worry about in the midst of mid-semester chaos. Luckily, cordless and hand-held vacuums are often on sale at any home goods store. Channel your inner Danny Tanner with an easy-to-use cleaning machine and you'll thank yourself later.
3. A Cute Calendar To Keep Up With Your Crazy Schedule
Dry-Erase Calendar Decal, $19, PB Teen
Keeping up with a busy schedule will only get more challenging as the semester goes on. Having a calendar to keep you organized will help you stay on top of deadlines and events. Best of all, it looks super adorable on your wall.
4. A Plush Bath Robe For Optimum Coziness
Women's SONOMA Goods for Life Textured Plush Short Robe, $30, Kohls 
Traveling to and from the shower with style has never been so important. You'll need to keep covered and dry as well, so a robe is a much safer bet than a towel. Plus, who doesn't love the plush comfort of basically wearing a blanket?
5. Adorable String Lights For Mood Lighting
Fairy String Light -- Room Essentials, $6, Target
When the winter blues start to hit, a simple string of lights can make your dorm feel a lot brighter. They're light and easy to hang using magnets or even tape, so you won't have to worry about damaging your walls or furniture. Your room will have a festive feeling year-round with these adorable lights.
6. A Cute Mug For Your Cup Of Joe
Anytime Mug, $3, Cotton On
Any college student could use another cup for their coffee, and when you can get them for this price it's practically selling itself. Stationary and home stores have a wide selection of mugs, so you're sure to find something whether you're looking for something classic, cute, or funny. Mugs and cups also make great decor, so what they look like will totally matter.
7. Fluffy Pillows To Spruce Up Your Bed
Blush Mongolian Faux Fur Throw Pillow, $30, Cost Plus World Market
A cute pillow is the surefire way to liven up a living space. At the end of the day, you can come home and cuddle with your furry pillow as you cozy in for the night. It's adorable and functional; what else could you want?
8. A Surge Protector For Your Electronics
Quirky Pivot Power 6 Outlet Flexible Surge Protector Power Strip, $37, Amazon 
There is no doubt that your dorm room will need a surge protector, so you might as well find something extra useful. This particular power strip bends at six different joints, making it fit in almost any tight or strange space you can think of. Knowing college dorms, you will definitely be pressed for space, so save it however you can.
9. A Mini Fridge For Snacktime Essentials
2.4 cu. ft. Mini Refrigerator in Black and Pink with Dry-Erase Board Door, $117, Home Depot
A lot of dorms come with access to a kitchen or at least a refrigerator, but it can be hard to share such a limited space. Having your own mini fridge will give you space to store your own food and drinks without having to worry about anyone stealing your things. There are several cool-looking mini fridges you can buy, too, including ones with a dry erase board on the door. You won't have to compromise aesthetics for utilities.
10. A Makeup Organizer For Your Beauty Products
Sorbus Acrylic Makeup and Jewelry Storage Case Display Sets, $35, Groupon
It's yet another necessity that you may as well splurge on so you can have something cute. Even a simple acrylic set will look classy and tidy in any dorm space, so you really can't go wrong. You'll need to store your cosmetics, after all, so it'll be best to get them organized rather than stuffing them all in a bag.