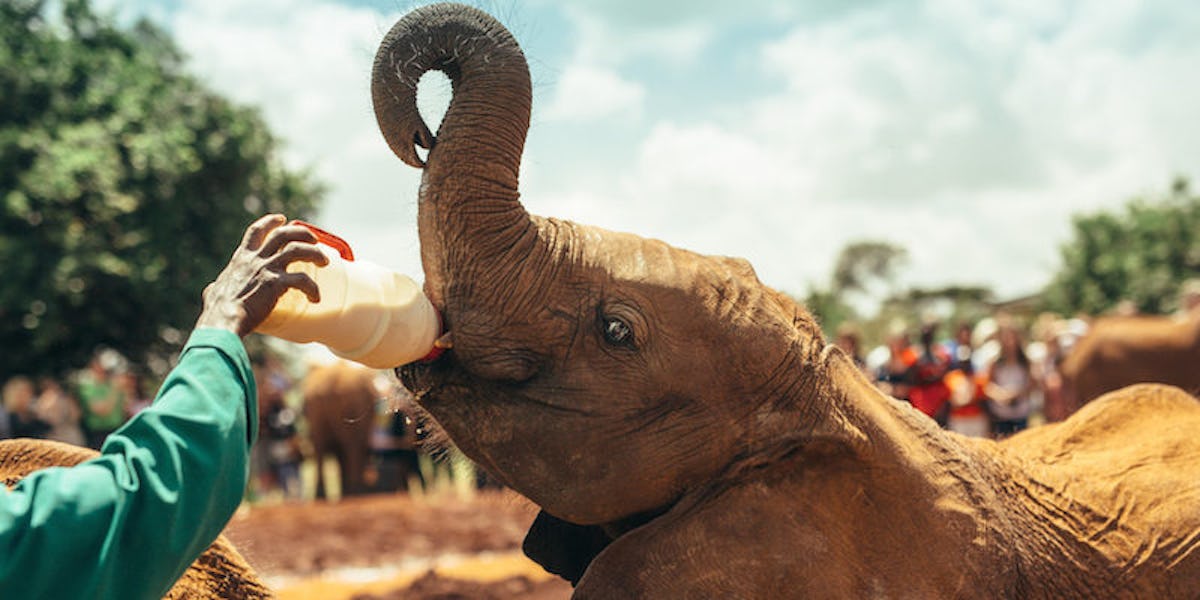 5 Reasons You Should Move Tanzania To The Top Of Your Travel Bucket List
Shutterstock
This past week I've been reminiscing a lot about my time in Tanzania and it also got me thinking about what inspired me to go there in the first place. I mean, it isn't the most obvious of choices for a girl's first solo adventure, is it?
When I first announced that I was traveling and would be spending some time volunteering at an orphanage, I remember people saying things like, "Why do you want to go there? Isn't it dangerous? You'll see so much poverty. I don't think you'll be able to cope. You're going to catch all sorts of tropical diseases."
This was around the same time of the Ebola outbreak in the West, and despite Tanzania being thousands of miles away on the other side of the continent, it didn't stop some people from genuinely worrying, while others would flippantly make ignorant remarks.
For as long as I can remember, I have always had a fascination with Africa. So, it didn't matter what anyone said to me. I was determined to go. Maybe it was the fact that, while I was growing up, I was totally obsessed with wildlife. I remember watching David Attenborough programs on repeat. Or maybe it was the fact that I'd always felt the need to help others.
I think a large part of my interest stems from the fact that my grandparents spent a number of years living and working in Tanzania and Ghana before I was born. Every time I visited them, I was always fascinated with the African souvenirs that covered their house from top to bottom, and would love hearing their stories about what a magical place it is.
But I wanted to see it for myself. I very clearly remember looking up at the African-shaped clock on their wall one afternoon and saying to myself, "One day, I will go there."
So, fast-forward a fair few years, and there I was in Moshi, living in the foothills of Mount Kilimanjaro in Tanzania. I was doing something I had always dreamt of doing. I'd enjoyed the experience so much, I ended up going back there at the end of my around-the-world trip.
Now that I've come back to England, people are asking me, "Why do you want to go back there?" I mean, surely twice is enough?"
I can think of a hundred different reasons why I fell in love with Tanzania, but I've narrowed it down to a few. And hopefully, they will inspire you to give this wonderful country a visit.
1. It's wild and captivating.
Tanzania is one of Africa's top safari destinations, and after going on just one safari trip, it's clear to see why. Home to a number of national game parks, with an abundance of diverse wildlife and vast, iconic plains, Tanzania is the stuff nature documentaries are made of.
Not to mention it also boasts Africa's highest mountain, Mount Kilimanjaro. And, of course, there's the beautiful tropical island of Zanzibar lying off the coast. Tanzania offers the perfect mix of adventure and comfort. It's everything you want it to be, and then some.
2. It's is colorful and vibrant.
From the emerald green landscapes to the brightly painted murals covering storefronts and art galleries, there is something colorful to make you smile wherever you look. The women walk the streets wearing boldly printed khangas, and Maasai tribes roam farmlands with traditional red/blue shukas accented with beaded jewelry that catches the eye.
Tanzania is a land filled with stunning imagery. You'll walk around wishing you had photographic lenses for eyes.
3. It honors family and community.
While most cultures are based on material wealth, community, family and faith are at the heart of Tanzanian culture. Through volunteering, I got to spend a lot of time with families living on next to nothing, but that didn't mean they were any less happy.
As you walk around the communities, you witness so much laughter, love and joy. Tanzanian communities really look out for one another, and they welcome visitors with big, open arms. While they're probably some of the most disadvantaged people I've met, they've been some of the most generous and hospitable. And that is something that really made an impression on me.
4. It's like music to the ears.
Tanzania boasts a rich musical scene that incorporates many different foreign influences. And with almost 130 tribes, there are countless flavors of traditional music that are pleasing to the ears.
You can't help but bop along to the rhythmic beats, and there were many a night when I'd find myself dancing to the likes of Yamoto Band or Diamond Platnumz. The Tanzanians love to dance, and no one can move their hips quite like they do.
5. It's a home away from home.
It's hard to put into words how this wildly contrasting place gets under your skin, but they do. I do feel that being there has opened my eyes and changed my views on a whole world of things. Because of that, it hasn't been an easy transition getting back to my old life and habits back here in England.
Maybe it's a combination of all the things I mentioned above or the connections it has with my late grandparents that made it a special place. But one thing's for certain, I feel more homesick now than I ever did while I was away, and I can't wait for the day I can return.
This article was originally posted on the author's personal blog. You can also follow Nikki's adventures on Twitter @_whereisnoodles.