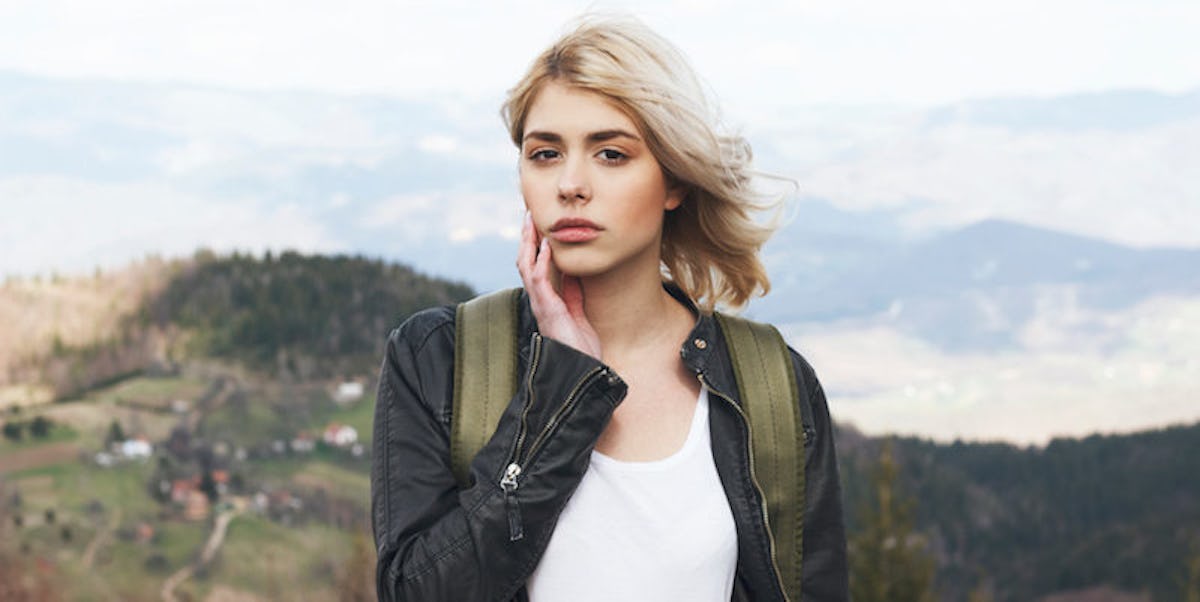 Stop Running For The Emergency Escape: 4 Ways To Gain Control Of Your Life
Escape: You know that feeling, when a surge of energy burns in your feet to flee, get the hell out and go anywhere but where you are right now. When all you can think about is how much better it would be if you could just take off, leave the draining, depressing rubbish behind and be free.
No looking back, no second thoughts, just a clean break from the baggage that's dragging you down. It calls your name on those days when you can't take one more minute of work, when you desperately need to get out of the dark place where your mind rests and you simply can no longer deal.
Escape is like the alluring alternative to dealing with life's difficulties. It gleams in bright lights and seems like the perfect solution — the ticket to freedom. Sometimes, it's feasible. Sometimes, we're lucky enough to be able to make our way to the big sign, saying ESCAPE and never looking back.
Of course, a lot of the time, the sign is nowhere to be seen and the walls seem to be growing ever higher, keeping us stuck and with few options but to find our own way out.
I've had many experiences during which I would have loved to disappear into any means of escape to break free of incessant dark thoughts or anxieties, pressures and stresses -- even if it was just for a little while. When the world felt suffocating and I couldn't cope, escape seemed to be that tank of oxygen that would help me breathe a little stronger.
But, solutions aren't found at the bottom of a bottle or in the pantry or by isolating yourself to avoid the real world. I couldn't physically leave as I had desired, and the alternatives in which I engaged only created more problems.
You see, you can travel to the ends of the earth to try and get away from it all or you can get blind drunk, just to stop hearing your own thoughts. When the problem is sitting in the pit of your stomach, or in the depths of your mind, however, you cannot merely escape it.
Curbing the desire to escape can be tough, but if you build a balanced life, it can become less of a nagging desire. Here are four steps that will help you begin to make a life that you won't wish to escape:
1. Work on your thinking:
Negative thought patterns work in vicious cycles that destroy your self-esteem and your overall outlook. You must be aware of your thoughts to be able to rid yourself of toxic negativity. Take control and make your mind a pleasant place to be.
2. Figure out what you want:
Feeling lost is a definite trigger for wanting to run. Everything feels overwhelming, confusing and devoid of direction. Being anywhere can feel like a struggle. Take the time to let your mind wander and dream a bit.
Discover what makes you tick and what your goals are. If you know what you're chasing in life, you won't need to run from that feeling of emptiness because what you're moving toward will make you feel whole again.
3. Find out how to achieve your goals:
Once you know what you want, commit to making it happen. Action is the key element to accomplishing what you want in life. It's no use sitting back and wondering why nothing is going right for you.
This is your life; no one will hand your happiness to you on a silver plate. Work your ass off for what is important to you and create a life that you honestly want to live.
4. Take breaks and look after yourself:
Taking care of yourself is the best way to stay in control. Take time out; realize that while under pressure, you're vulnerable, and act accordingly to protect yourself. These are important methods to avoid the stack of problems piling up that might ignite that burning desire for an escape.
There's always a solution and running away is rarely it. Wherever you go, that's where you are. The woes don't get stopped at passport control; they'll follow until you take steps to eradicate them. It's in your hands.
Photo Courtesy: Tumblr