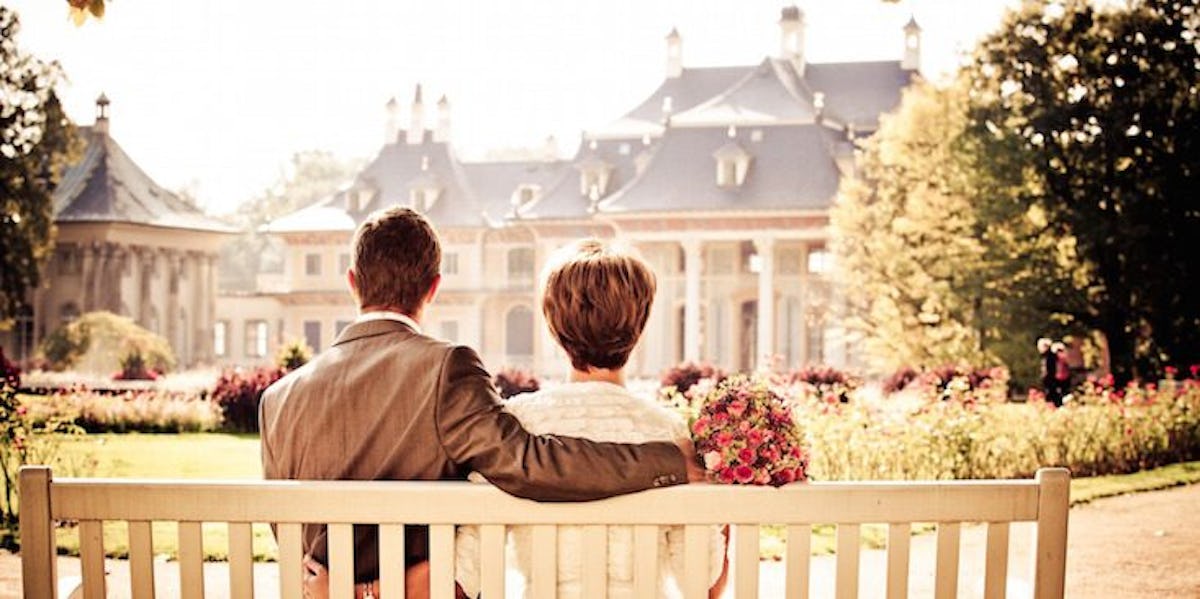 7 Most Romantic Bed & Breakfasts Across The Country To Get Married At
Pexels
One of the first things a bride tends to plan for her wedding is the date and the venue. The tricky thing is, the date often depends on the availability of the venue you choose. Luckily, there are thousands, if not millions, of venue options for brides across the country, including many bed & breakfasts to get married at. These quaint locations offer a more homey atmosphere for an intimate wedding, no matter how many guests attend.
Bed and breakfasts are popular nearly everywhere in the country, so you're sure to find a location that fits your wedding needs. It's worth taking a tour of a few of your favorites to find out what sort of atmosphere you're looking for. When it comes time to pick a venue, you'll know what feels just right for your special day.
Brides are discovering the charm of bed and breakfast weddings, and are kind enough to share photos of their big days online for the rest of us to draw inspiration from. These venues have their own personality in their architecture and overall atmosphere, so not much in the way of decor is required. Here are just a select few of the countless B&Bs across the country that will make a gorgeous location for your wedding ceremony.
1. Morning Glory Inn -- Pittsburgh, PA
Cozy Bed and Breakfast Wedding in Pittsburgh | Artfully Wed Wedding Blog https://t.co/vyu477OH8F pic.twitter.com/BnJrlTQ1D5 — Artfully Wed (@artfullywed) August 24, 2016
The Morning Glory Inn is a Victorian-style townhouse located in the South Side of Pittsburgh. Its unparalleled location makes it a great venue for anyone who wants to experience the culture or nightlife of the city as well. This B&B has won numerous awards for the dreamy weddings they host, and I can certainly see why.
2. The Seven Hills Inn -- Lenox, MA
The Seven Hills Inn is a mansion that looks like it popped straight out of a storybook. This countryside gem is filled with antiques and Gilded Age architecture, so it basically comes with its own decor. It boasts a beautiful art collection, in addition to cozy fireplaces, so your guests will have plenty to look at.
3. Vintage Rose Wedding Estate -- Pilot Mountain, NC
Check out Vintage Rose in Downtown Pilot Mtn great wedding venue and Bed and Breakfast #yadkinvalleync #pilotmtn pic.twitter.com/uS30fZz8ib — Visit Mayberry NC (@VisitMayberryNC) March 12, 2016
Vintage Rose Wedding Estate shapes each wedding to the desires of the couple, so you know you'll be getting exactly what you want from this venue. This exquisite estate isn't just one but three separate buildings to accommodate you and your guests. The gardens are just as impressive as the rest of the property, so you have multiple options for your romantic ceremony location.
4. The Stockade Bed And Breakfast -- Baton Rouge, LA
Elegant wedding at The Stockade Bed and Breakfast. Congratulations, Newlyweds! pic.twitter.com/XW2Etrn8F7 — The Stockade B&B (@TheStockadeBB) August 2, 2017
You'll instantly fall in love with all The Stockade Bed & Breakfast has to offer you and your SO. The decor throughout the B&B creates a unique yet comfortable atmosphere. It sets an intimate feel that will make you and your guests feel right at home.
5. Palmetto Riverside Bed And Breakfast -- Palmetto, FL
Palmetto Bed and Breakfast...Easily one of the most wonderful wedding venues at which I have had the pleasure to perform! pic.twitter.com/QJYktBnZ1M — DJ Joseph (@srqdj) July 30, 2017
With its pristine riverside location, the Palmetto Riverside B&B offers both an inviting and intimate wedding venue as well as a hotspot for adventurers of all kinds. The location is filled with historical significance, so expect as much vintage coziness as possible. This venue has its own private pier and plenty of riverside space, if you'd rather get married out in the sunshine.
6. Vintners Inn -- Santa Rosa, CA
Nothing short of absolutely magical.Vinh Nguyen Photography pic.twitter.com/EBzvXZsD1A — Vintners Inn (@VintnersInn) September 16, 2017
Vintners Inn in California spotlights several different locations on their property that you can choose from, and they can host up to 300 people. You can overlook the vineyards at the Wedding Pavillon, or you can take advantage of one of the lush ballrooms inside the B&B. There are several terraces on the property to host your rehearsal dinner or even your reception, so keep an open mind and consider all of the options.
7. Villa Florentina B&B -- Coloma, CA
Needing a #wedding venue,b&b,or executive retreat? Villa Florentina is a place to stay that makes u feel miles away! pic.twitter.com/MfaHtJ9wBy — WealthGuard (@WealthGuardAM) August 31, 2017
Tying the knot at this Tuscan-inspired villa in Northern California will certainly not disappoint. Villa Florentina B&B features the most breathtaking views from their terraces and verandas that will set the perfect scene for your big day. This chapter of your fairytale deserves something as memorable as this destination.