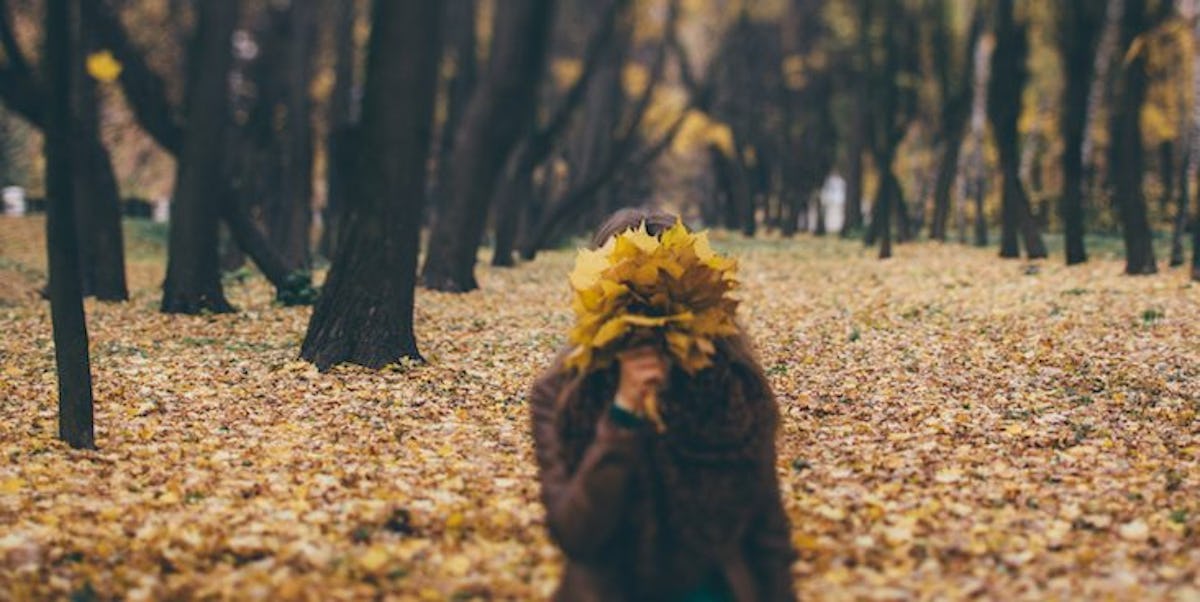 12 Nostalgic Things About Fall That Will Make The Kid In Us All Smile
Autumn has been a time of year for celebration of the harvest and of life since basically forever, so it's no wonder fall activities have been an annual part of my childhood. From the start of the school year to the anticipation of holidays, there have always been some nostalgic things we love about fall . Fond memories of the fall often come back to remind me of this beautiful season when the first leaves start to change color, and before I know it, I'm back in my childhood, reliving an amazing memory.
With the coming of the holiday season, it's only understandable to get nostalgic when the weather starts to cool off. Before you know it, you'll be sitting around the table for a Thanksgiving dinner like you've done in years past. Your family will be around you and there will be memories to be made.
The great thing about the fall is that it returns every year, so you can relive those nostalgic childhood times as much as you'd like. No matter what anyone says, you're never too old for a trip to the pumpkin patch or a photoshoot in a pile of crunchy leaves. Go ahead and let yourself enjoy these nostalgic fall things that will make your inner child smile.
1. Back To School Shopping
Even if actually going back to school wasn't your favorite thing in the world, back to school shopping was pretty great. Not only did you get brand new sets of pens, pencils, and notebooks, but you didn't have to pay for them. Going back to school was also a great excuse to buy new clothes, so you really couldn't lose using school as an excuse for shopping.
2. Walking On Crunchy Leaves
There is no satisfaction quite like stepping on that perfectly crunchy leaf pile on the sidewalk. I would go very much out of my way just to make sure I stepped on it, and to this day, I have no shame about it. It may have been a little inconvenient to cross the street to step on leaves, but the crunch made it so worth it.
3. Going To Your School's Football Games
For most high school and college students, Friday nights are practically the epitome of fall at school. Athletes would dress up on game day, cheerleaders would walk the halls in their uniforms, and everywhere you looked, there were students decked out in school colors. Those were the days.
4. Baking With Family
Fall is technically the beginning of the holiday season, so baking is basically a necessity. I'd spend nights after school baking cookies with grandma -- a tradition I follow even now, but any baking I try on my own always seems to go south. Don't even get me started on auntie's apple and pumpkin pies... they're pure heaven.
5. Decorating For Halloween
Putting up the Halloween decorations was always a family affair in my household. It took several hours to get everything in place, but being able to admire our efforts for the rest of the month was totally worth it. We had the spookiest house on the block, by far.
6. A Trip To The Pumpkin Patch
If you don't make at least one trip to the pumpkin patch, is it actually fall? The correct answer is no. There's something healing in the youthful joy that you can find at the pumpkin patch, so it's worth at least a short trip, no matter how old you are.
7. Buying Halloween Candy
I have vivid memories of the jack-o-lantern bowl my parents would hand out the Halloween candy in. I'd try to find it and sneak a piece, but it always happened to be just out of reach. Now that I'm an adult (sort of), I can have my own bowl of Halloween candy sitting around, and I can steal from it whenever I want.
8. Dressing Up For Thanksgiving
The holidays were a rare chance to see relatives who lived far away, so I always had to look my best. Hours were spent picking out the perfect outfit and wrangling my hair into something presentable, which is an endeavor that's hard to forget. At least all the family photos turned out decently.
9. Hot Chocolate On Chilly Nights
Growing up, hot chocolate was a treat for those cold nights when chocolate milk just wouldn't do. The warmth is so comforting that even just holding the drink is oh-so-satisfying. It's the perfect touch to a cozy autumn night.
10. Browsing Pumpkins In The Supermarket
The gigantic pumpkins that go on display in grocery stores are the real deal. They're always cheaper than the ones you'd purchase at a pumpkin patch, but buying a pumpkin at Safeway just isn't the same. Still, seeing them line the produce section sure gets me excited for October.
11. Holiday Decorations Hitting The Stores
Seeing Santas and candy canes can be kind of odd considering it isn't even Halloween yet. Some people love to complain, so there's plenty of controversy over how early some holiday decorations hit the shelves. I love it, though, so bring on the Christmas carols.
12. That First Really Cold Autumn Wind
I always forget just how cold the fall can be until an evening wind chills me to the bone. Sometimes, not even Uggs, a fleece coat, and a hot chocolate are enough to keep me warm. I love being able to dress all cozy, but sometimes I'd rather just stay inside.