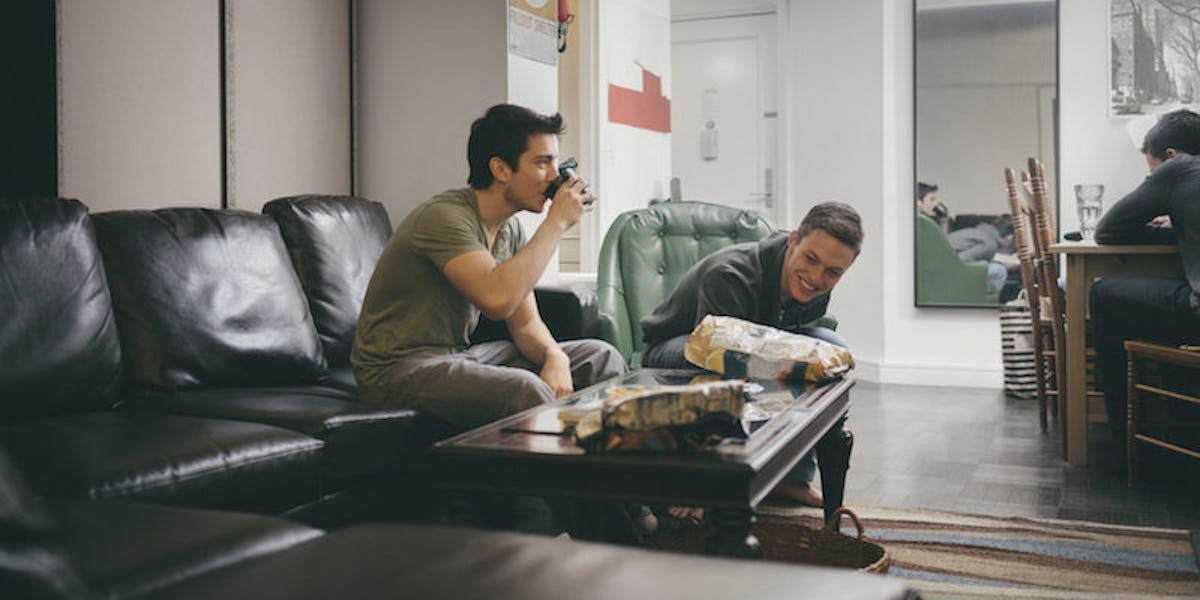 Why A Memory Jar Is The Best Way To Appreciate The Accomplishments Of Your Year
Stocksy
Many of us spend so much of our lives searching for the perfect moment. These moments sometimes come on ordinary days, but in most cases, we only see them in movies and books. Last year, I began thinking about the important moments of my 22-year-old life. We are brought up and told to idealize moments that may spark fireworks.
In January of 2012, I was scrolling through Pinterest and came across an incredible concept: a moment jar. The post showed a picture of jar filled with little pieces of paper accumulated throughout the year. All it included was a simple note: Challenge yourself to collect your best moments all year and then empty the jar on New Year's Eve.
I was intrigued, and 2013 was going to be a huge year for me regarding change — college graduation, starting my first job and becoming an adult. I decided to do it; my biggest problem is that I am constantly living for the next big thing and I rarely just enjoy the moment. I figured my jar would help me appreciate every day the experiences that I missed in past years.
So I went out, bought a super cute jar, a bunch of brightly colored Post-it notes and I was all set. I didn't really know what should be included in my jar, because frankly, I didn't know what would be considered a special moment. So, I guessed and discovered what a great moment meant to me.
In the blink of an eye, 365 days already passed me by and on New Year's Eve, I sat with a jar filled to the brim with notes containing my best moments. Before I opened my jar, I reflected on the year. I couldn't believe how much changed from my first sticky note, which was an amazing trip to Costa Rica with my best friends, to becoming a full-time employee.
I was feeling so many emotions; in life, we often fail to reflect on our accomplishments and laugh at our wild bar nights come Monday morning. Sometimes, the past is better in the past, but other times, it needs to be appreciated.
So, I sat in my room and started to open my sticky notes, one by one. I recounted when my cousin ran her first half marathon with me by her side and when my best friend got promoted to deputy editor of the college newspaper. Life's greatest moments are about the people who share them with you.
However, not all of my jar moments were about accomplishment and success. The random guy I hooked up with Memorial Day weekend, whoever you are, you totally were "jar worthy." A movie stub from first date with a guy for whom I was falling made the jar — the silly, dramatic moments count too.
I have to say, emptying my jar was probably one of my favorite moments of 2013. Sometimes a clean slate helps to enter in a new year, or better yet, an empty jar to fill with new memories, accomplishments, hookups and more. So, I challenge you to get a jar or a mug and start collecting your moments. You will appreciate the little things in life more.
At a recent work event, I was asked to tell the company one thing about myself that wasn't on my resume, but set me apart from everyone else. I spoke in front of hundreds of people and said, "Many people have collections, this year I started collecting life-changing moments in a jar and you best believe that this speech will be added to my collection the second I step off this stage."
Photo via We Heart It