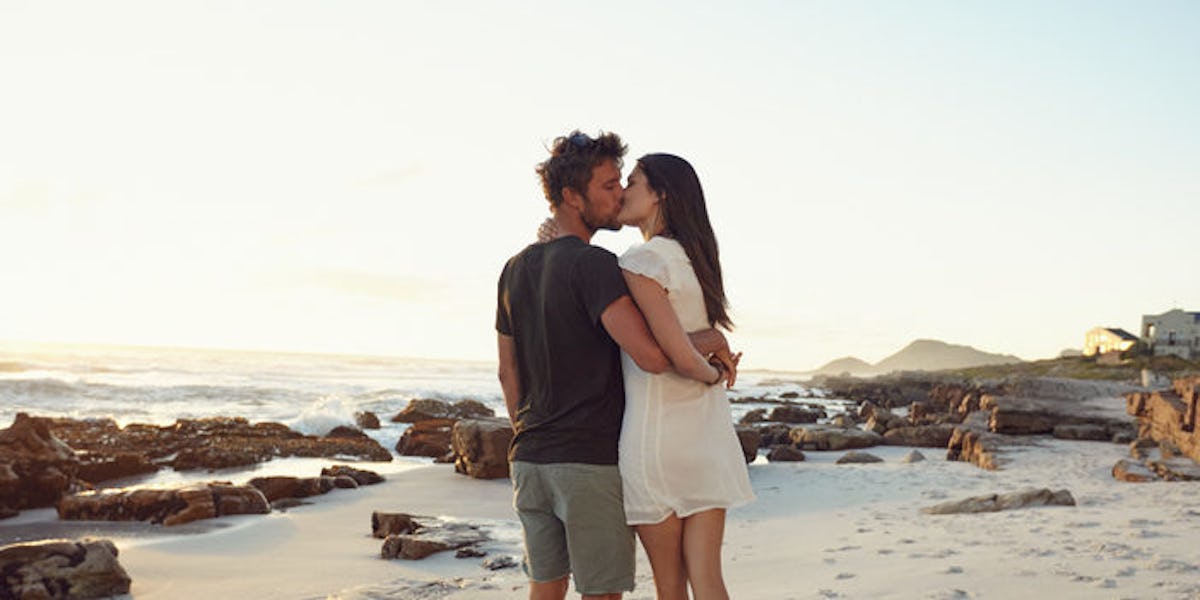 My NYC Summer From Hell: How The Worst Events Can Shape Your Life In The Best Way
As my own personal rite of passage, I was always determined to be a pseudo-New Yorker for a period of time. When I became more involved in the film and writing business and graduated from college, it seemed like there was no better time to make the big move.
I imagined a glamorous life that revolved around art and culture, being surrounded by chic cafes and women carrying nothing but LV's and strutting around in heels "Sex and the City" style.
I would be a woman of diversity, have friends from countries all over the world and brag about all of the new fashions I was well aware of to my suburban friends back home. New York was going to make me a new person.
Riding on this cloud of naïve dreams, I finally found my way to the Big Apple with an actress friend of mine. We found a very quaint apartment in Queens; so quaint, that the N/Q trains rode right outside of our bedroom window every six minutes.
But it worked for us; it was an easy commute to Manhattan and located in the up-and-coming neighborhood of Astoria.
I decided that since I'd be pursuing a writing and acting career, my best bet would be to not fight the stereotype and go with the obvious job choice: bartender. It was either that or dress up as a cartoon character and grope people inappropriately in Times Square (the rumors are true).
Since I had spotted my roommate for our security deposit and a month of rent, I was broker than broke and didn't have many options.
However, the bar I finally landed at was a complete… well, sh*t show, but I didn't want to be overly judgmental when accepting the position. After about three weeks of 12- to 15-hour shifts, six days a week (with no hourly rate, just a "shift pay," might I add), I was in over my head.
Not to mention my boss was constantly trying to sleep with me; he was sleeping with half of the staff, and the staff were sleeping with each other (in the back of the restaurant in a room commonly known as the "Romp Room"). I had had enough.
On top of it all, I wasn't making any money. I finally quit and moved along to a bar closer to my apartment that was pretty normal -- well, as normal as a bar could get.
On the apartment end of things, the place was looking less and less quaint. Things had gotten tense between my roommate and I because of the money situation, and I had my first cockroach sighting, finding out quickly how they survived the dinosaur age.
I was also greeted with mouse droppings every morning in the kitchen, which don't really go great with an egg white and spinach omelette.
But those things were fixable. I did end up making peace with my roommate, got some Raid and mousetraps and called it a day. The job was going well, and the sound of the train every six minutes was starting to become unnoticeable.
However, just when things seemed to be smoothing over, something else unexpectedly put me right back on my ass: I got dumped. Hard.
My boyfriend and I had been together for about a year, and we decided that we were going to try long distance, as he was staying in Philadelphia. Everything seemed to be going well, until he decided it wasn't.
I mean, in all seriousness, would I really be on my way to becoming a real New Yorker if I weren't single? Thanks again, NY. So there I was, in a new city with no social life, completely broke, heartbroken and going from crying once a day to a few times a day. It was only the beginning of July, and I had hit rock bottom.
Or so I thought. Then August came, and the bedbugs invaded.
As I mentioned, the N train ran right outside of my bedroom window. The N train was also all over the news this summer for a bedbug outbreak, and those f*ckers decided to come right on into my apartment. Make yourself at home, guys! I'm not on the verge of a nervous breakdown or anything!
I lived out of plastic bags for weeks. There was no dating because I didn't want to take the chance on bringing a bug into someone's home, and God knows no one could come to my place. My life had succumbed to a series of working, crying, vacuuming, crying, steaming, crying, spraying, arguing with my landlord about getting the place bombed (bed bugs are no joke) and crying some more.
New York had officially kicked my ass. The city I had dreamed about since the time I was a little girl was giving me the most stressful, awful summer of my life.
However, I realized that out of the worst of the worst events this summer, everything does, in fact, happen for a reason. When I was finally able to find the silver lining, I found that I had developed this crazy new sense of independence and trust in myself.
I was literally the only person who could make things right, fix my broken heart and make life better for myself. For the first time, I only had myself to rely on.
There were times when I thought about jumping in my car, quitting my job and possibly changing my name so no one could find me for rent, but running from the problems would have never solved them.
New York is the bad boy you've always wanted to date. He keeps disappointing you time and time again, but just when you're about to leave, he makes up for it in a way so big, it makes you stay.
With that, I say, bring it on, New York.
Photo Courtesy: We Heart It