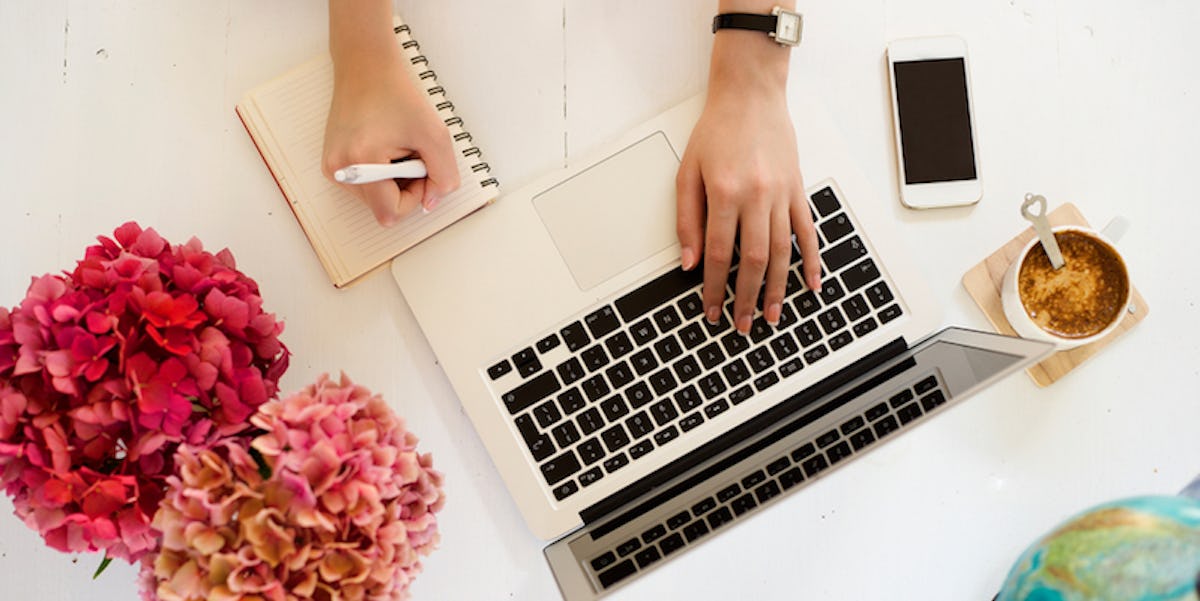 A Millennial's Guide To Mastering Personal Branding On The Internet
Studio Firma
We often think about branding as something done only by large corporations, but everyone has a personal brand.
Think about your friends; there are probably a handful of ways you could describe them. Those words are probably part of the individual friend's brand for why you like him so much.
While branding used to only apply to your regular social circle, the Internet now means that everyone carries an online persona that is part of their brand.
This is both good and bad. If you go on a racist rant on Twitter, that rant will become negative branding and can hold obvious consequences.
There's a lot you can do to improve your online brand beyond obvious tips like "don't go on racist rants."
Here are a few small things which can help you stand out from the crowd with your online brand:
1. Know your strengths and apply them.
A brand is a fundamental reflection of your personality. If you're not funny in person, trying to be funny online is going to look strange.
You have to identify what you're good at in personality and skills, and make it part of your brand.
Identifying your strengths is much harder than it sounds because people are far more generous, kind and intelligent in their own minds than in reality. Instead of trying to identify your strengths yourself, contact people who know you in a wide variety of settings -- from professional to personal -- and ask them to tell you.
Discussing your strengths with many different people can give you a better picture of what your strengths actually are.
2. Too little is better than too much.
No one has the time to be active on every social media site out there. Pretty much everyone has a Facebook account, but what about other websites like LinkedIn, Twitter and Instagram?
Business News Daily has a good guide for what account is the best to advertise yourself with; but remember, your online brand relies on regular, interesting updates.
Even posting about something as mundane as what exercises you did over the weekend can help elevate your brand and humanize you.
3. Clean up your social media accounts.
If you have a successful brand, people are going to look you up. The more successful your brand is, the deeper people are going to look.
That can be a serious problem. Even if you aren't serious about building your brand, remember that certain photos or Facebook posts can be a serious detriment to your work or relationships.
Employers look at social media accounts of potential workers and 85 percent of them have said they are less likely to hire someone with an unprofessional account. They are also just as willing to fire someone who they catch making unprofessional posts.
So, take a moment to clean up your Facebook. Also, Google your own name to see if anything unsavory comes up. It's better for you to do it than your boss, or friends.
4. Don't talk about only yourself.
The entire point of building a brand is so that other people become interested in what you have to say. But, it's a reciprocal relationship. If you aren't interested in other people, why should they be interested in you?
While your brand should be about yourself and what makes you special, don't hesitate to give shout-outs to others. If people have comments or questions, answer them.
Always look for a chance to make a friend online. More friends means more links which results in a bigger online brand.
5. Don't give up.
Building a brand is something we do every second of our lives, so creating a new one can be challenging.
But don't give up. Keep tabs on the progress you've made, and pat yourself on the back when you've accomplished something. When you look back on your hard work, you can feel proud of how you managed to present yourself online.