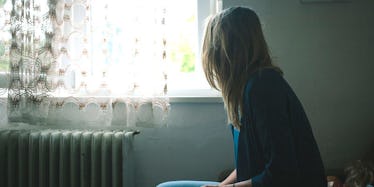 Too Young, Too Soon: What It's Like Losing A Sibling To Childhood Cancer
Cancer sucks. And, unfortunately, almost everyone we know has been touched with it in some way.
We grow up as carefree children, protected by a bubble of innocence where we think the world is perfect. And, then, at some point, we grow up and reality hits. It feels like yesterday and a lifetime ago all at once. It's hard to explain.
My dad and I were going into the city for a fun reality show audition. I was dressed like J.Lo. I was a junior in high school. The phone rang, and then everything else started to move in slow motion.
My little brother Jordan was diagnosed with acute lymphoblastic leukemia. He was 13 years old, an eighth grader, who had just starred in a musical and had hockey practice every day.
I couldn't wrap my head around it.
Watching my parents break the news to him was one of the hardest things to ever watch. The confusion and the reality was all setting in.
Jordan had been sick. (During the musical, actually; he puked offstage and then went back on. Nobody in the audience would have known.)
He and our youngest brother seemed to have the same type of bug, except one of them got better. Coincidence? Maybe.
We spent almost every single holiday of the next year in the hospital. We watched the Macy's fireworks from Hackensack University Medical Center. We became "that family" in town.
We endured the gossip, the awkwardness, the strength from friends and family. We saw the rally of the town. His teachers became friends, tutoring him at home to stay up with the class. Our close-knit family became even closer.
Jordan celebrated his 14th birthday in June with a bandana around his bald head and a smile across his face so bright, you would think he had just won the lottery. The happiest kid on earth was dealt the sh*ttiest cards.
We said goodbye to him on April 14, 2003. I was there to watch his last breath.
Watching my brother die just a few feet in front of me is something I can't get out of my head. I was fortunate enough to be there. Hopefully he felt us there. I think he did. I had just given him a foot massage and told him I loved him. I hope it gave him some comfort.
Twelve years. Twelve years without my brother. How do I go on?
We cheer on the Devils in his spirit; we eat those chicken rings at White Castle on his birthday; we blast Bob Marley; we bleed orange for Syracuse; we blow a kiss to the second star to the right.
I named my daughter after him (and my dad who also passed from cancer).
Death changes you in a big way. And when it's a child, it's even harder to comprehend. How can a parent bury a child? How did my parents survive that?
We started a foundation in his memory, where our mission is to "make a difference in the lives of children who make a difference." Jordan had a huge impact on so many of his peers' lives.
So many families are ripped to shreds because of childhood cancer. Let's help put an end to that. Find a foundation that speaks to you. We proudly support the Tomorrow's Children Fund, which provides support services to so many kids fighting to survive.
If you've lost a sibling, you are not alone. Check out Comfort Zone Camp, and Too Damn Young as resources.
Life does go on. It's different, though. I care less about stupid sh*t. I love more. I respect relationships. I cherish memories. I value friendships. I realize everyone has a story.
So if I meet someone who seems to be having a sh*tty day, I try not to judge. Nobody knows what's going on behind closed doors.
Love you forever, JoJo.