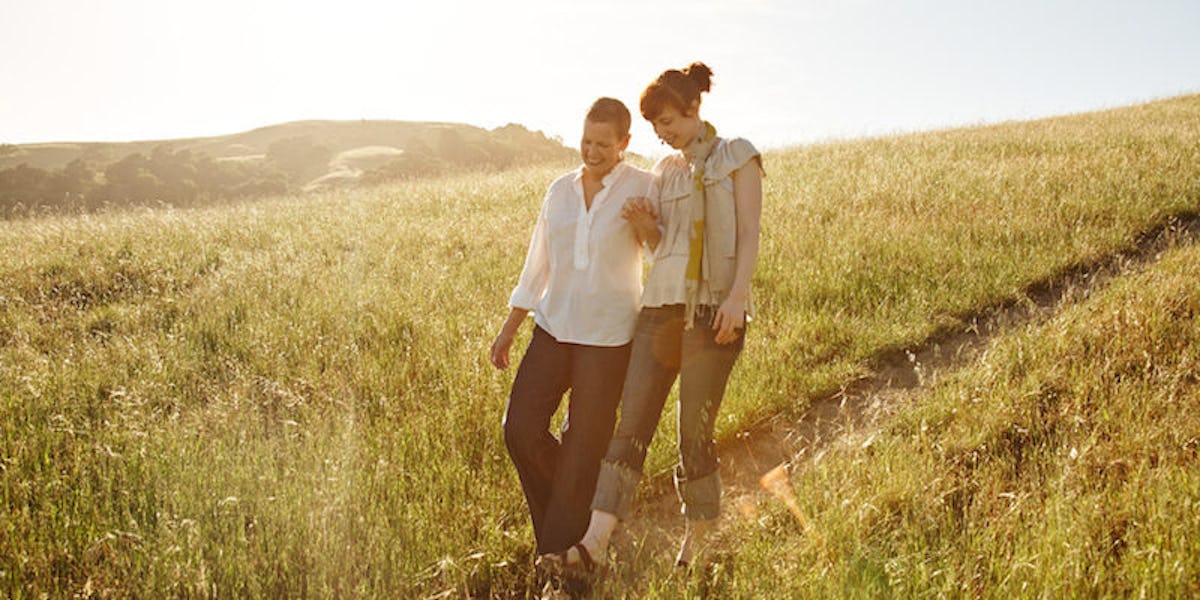 3 Things You Can Only Learn From Your Mom About Becoming A Parent
On this Mother's Day, I will reach my 165th day as a mother. I know there is so much more to learn.
But in this short span of time, the learning curve has been steep. One of the biggest lessons I've learned is that reflecting on what my mother did for me is a good place to start:
1. The love you feel for your children will go beyond any love you have ever experienced.
I have a brother who is on the autistic spectrum. But his condition is such a cocktail of different disabilities, it's very difficult to categorize him as only one. I can't imagine how tough it's been for my mother to raise a child with mental illness for 28 years. But in her phone, his contact name says "The Blessing."
I don't remember when we first realized something was not right. But I do remember that there were many signs as he grew up.
He didn't mix well with other children. He often repeated what others said. Certain noises bothered him more than they should have.
As he got older, he fought you on everything, mom. Because he is just as stubborn as you are, he is fiercely intelligent. Sometimes, I get too frustrated to even speak around him. But through his ups and downs – and there have been so many downs – you have not given up.
After he was hospitalized, he really hit rock bottom. But even when he screamed at you and said you had ruined his life, and even when he told you he hated you and that you were not his mother, you and dad drove an hour each way, week after week, to visit him.
You took every verbal assault he lobbed at you, and you told him you loved him. You went back each week for more, just because you didn't want him to feel so alone.
I hope to show love as unconditionally as you did.
2. You will become the rock everyone else relies on.
Ironically, the moment I realized how much my mom was the rock of our family was the moment I saw her break down. My mother lost her own mother three years ago.
Mom, I've never really worried about you. It's a weird concept for me to wrap my mind around.
I worry about everyone else. I worry about my brother with the disability. I worry about my other brother because he is younger and across the country. I worry about dad because I think he's getting too old to keep running marathons.
But I've never really worried about you.
You have always been the rock of our family. You were always there and always capable. All of them always knew they could count on you.
So, I never had to worry because I knew you would be fine. You are stronger than anyone I know. When I had my baby, you stayed up on so many nights with me.
Even though you're almost 60, you were the first to jump up like an eager schoolgirl to pick her up to change her diaper or bring her to me to feed. You were the one to carry her around the house for hours to soothe her when she cried.
I know you did this because you love her, but you also did it because you love me. You wanted me to rest and recover, so you took those tasks upon yourself.
But when grandma passed away, I worried for the first time. I knew this was something that would shake you.
You were best friends with your mom. Although an ocean and many miles separated you, you spoke to each other daily. It must be hard to not be able to pick up the phone and call her now, mom.
Yet, even through the passing of your mother, you told me not to worry about you. You told me you were sad, but that you would be OK.
You sounded so defeated. But you put on a brave face for us. It makes me proud of you, mom. But it also makes me a little nervous for myself.
Now that I'm a mother, is this what is expected of me? To be this pillar for my family that never wavers, always loves and gives endlessly? I hope I can be so constant.
3. You will find yourself doing things that you never thought were possible.
I was born in Seoul, Korea, at a time of political unrest. My mother's one goal was to move our family to America, just in case things got worse. She moved here first in November 1984, alone.
I can't imagine how intimidating that was for you, mom. It must have been so hard to not speak the language, and to not have any family there. It must have been frightening to pick up and leave your native country.
I was 2 years old when you came to America. You had to leave me in Korea while you found a job and house for us.
Now that I have a baby myself, I can't imagine how difficult that must have been. How did you get through your days and nights for those three months, mom? Weren't you lonely?
You told me a story of how you took the bus — for the first time — to an area of Jersey City that was quite dangerous at the time. Were you scared, mom? I would have been.
But you had to find us a place to live. So you went out, by yourself and surrounded by strangers. Eventually, you found us a house in which you built a home.
Then, dad and I came over to New Jersey. Dad was a doctor in Korea, but he couldn't find a job here. He even got to the point of applying for any job, anywhere, in any field.
But still, all that followed was rejection after rejection. During those times, you were the sole breadwinner.
You worked long hours. Then, you came home to work more hours as a mom. But nothing fazed you because you would do anything if it was for the good of our family.
I hope I can be that courageous.
This Mother's Day will be a special one for us. For the first time, I truly understand how my mom did all those things for me and my brothers. It will also be the first time we will be able to share the joy of motherhood together.
Happy Mother's Day to all the unconditionally loving, constant and courageous moms out there.